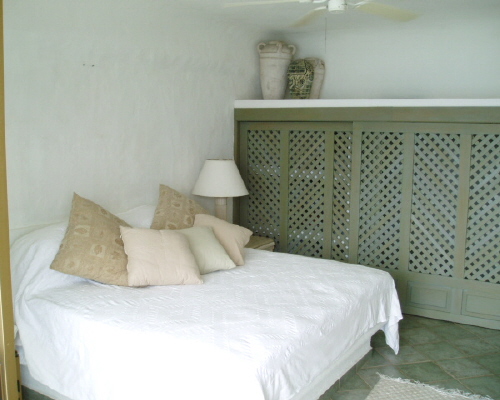 The Master Bedroom Opens Up To The Balcony With Full Views of The Bay.
The Blackout Drapes Allow You To Sleep As Long As You Like In The King
Size Bed Unitl You Want To Flood The Room With Natural Light.
The Master Suite Offers Plenty of Drawer & Closet Space as Well as Its Own
Separate Air Conditioning Unit Complimented By A Ceiling Fan Over the Bed.
The Master Suite Can Be Closed Off By A Hallway Door, leaving you with your
own private bathroom attached.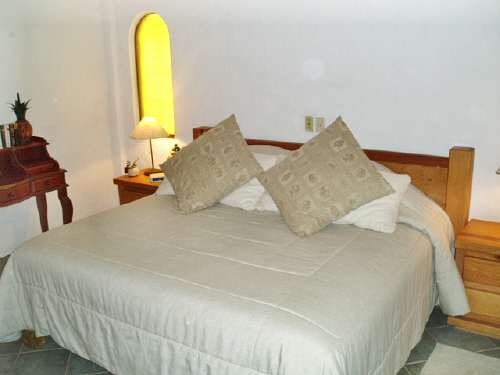 The Guest Bedroom is Very Spacious and Outfitted With A King Size Bed as
Well. This Room Has Its Own Air Conditioning Unit, A Small Writing Desk,
and Plenty of Storage. Its a Quiet Haven Thats Perfect For Relaxing.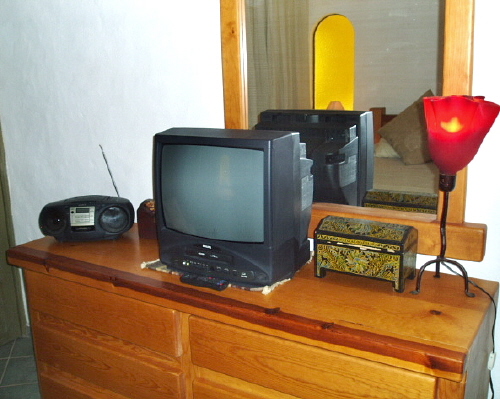 The Guest Room Offers Its Own Mini Entertainment System With ATelevision
and Stereo Boom Box. Plenty of Drawer Space Make It Easy To Move In.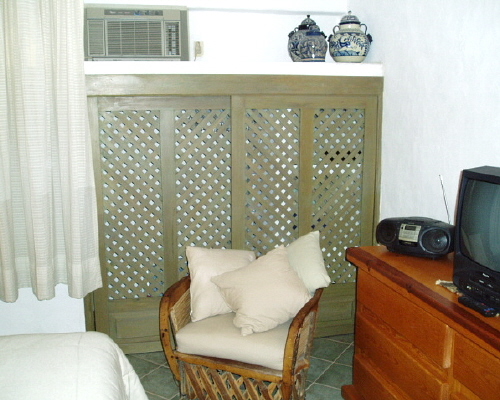 The Guest Bedroom Has A Nice Size Closet For All Of Your Hanging Clothes
and Also Is Home To A Couple Beach Chairs, Umberellas, & Snorkel Gear.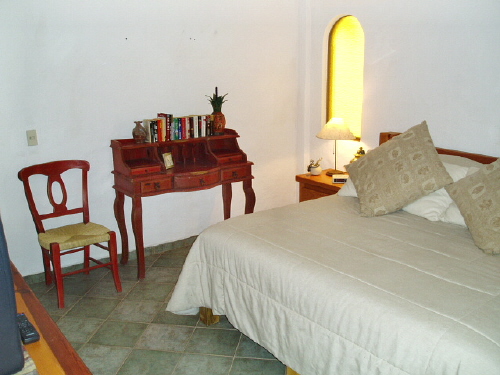 The Guest Writing Desk Offers a Wide Array of Books and Novels For You To
Read and Fall Asleep On The Beach. Don't Forget To Buy Postcards In Town,
So You Can Sit And Write Everybody Back At Home And Make Them Jealous.