HOME ALL RENTALS CONCIERGE FUN THINGS TO DO PROPERTY MANAGEMENT FAQs ABOUT US CONTACT
WEDDING BEACHFRONT ESTATE
Montecito, California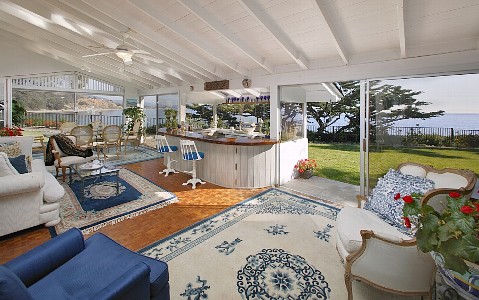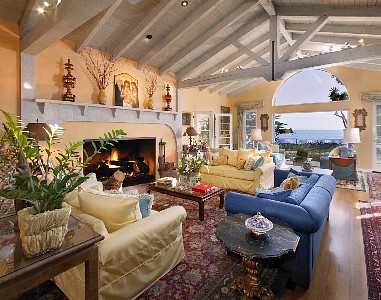 dining room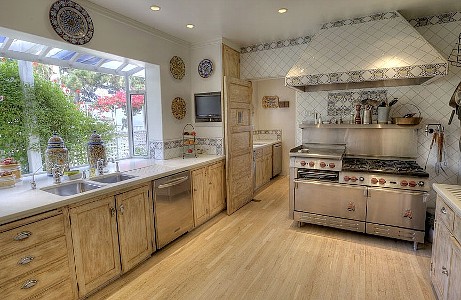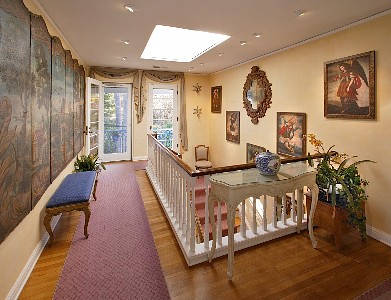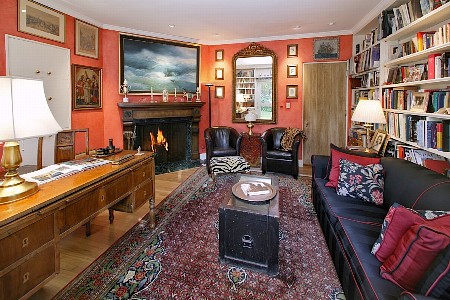 study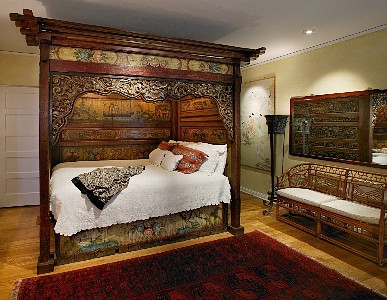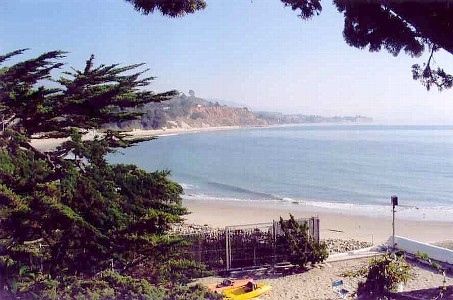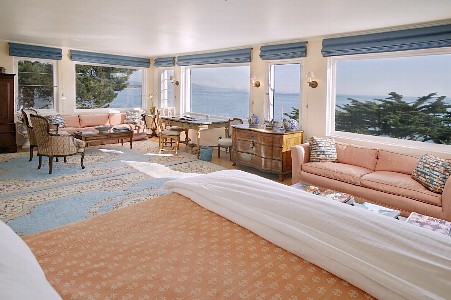 view from private hot tub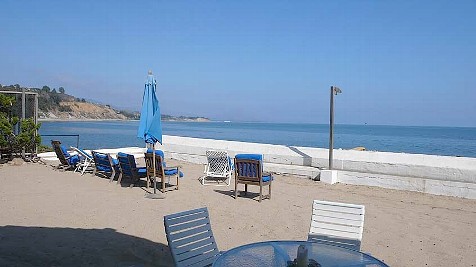 ocean view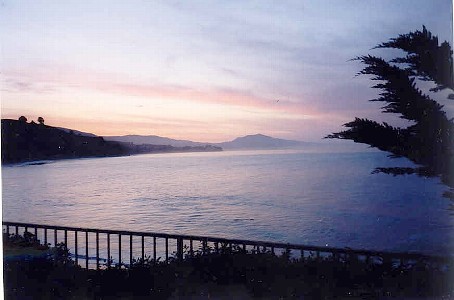 For the ultimate in Luxury , your search stops here.This magnificent 7 bedroom, 7 bathroom, 2 half bathrooms, sleeps 16, private Gated Ocean Front Estate is truly a 5 star experience ....includes private gated beach area, perfect for the children. Located on Fernald Point Beach ....Start your day kayaking with the dolphins, watch the children play in the fully enclosed, gated beach cabana area or on the open beach, and finish the day with a long soak in your own private hot tub overlooking the Pacific. Featuring large, comfortable designer decorated rooms facing the ocean and 3 fireplaces, this estate is the perfect spot for families, entertaining, private events, or just for two. Well behaved dogs are welcome.
Accommodation and Amenities for this vacation estate rental in Montecito, California
Property Type:
Floor Area:
Location Type:
Theme:
General:
activities guide
filtered water
firewood
hair dryer
laundry soap
local activities guide
local maps
paper towels
restaurant dining guide
security system
shampoo
soaps basic
toilet paper
hot tub
concierge
telephone
central heating
linens provided
fax
towels provided
staff
jacuzzi
alarm clock
Kitchen:
coffee maker
toaster
cooking utensils
grill
dish washer
refrigerator
freezer
oven
microwave
washing machine
clothes dryer
iron & board
blender
coffee grinder
ice maker
lobster pot
spices
stove top burners
Living Room:
comfy seating for 14 people
Dining:
Bathrooms:
7 Bathrooms, 2 Half Baths
Bathroom 1 - Toilet, Combination Tub/Shower, master man's
Bathroom 2 - Toilet, Tub, Bidet, master woman's
Bathroom 3 - Toilet, Combination Tub/Shower, 2nd bedroom
Bathroom 4 - Toilet, Shower, 3rd bedroom
Bathroom 5 - Toilet, Shower, Bidet, 4th bedroom
Bathroom 6 - Toilet, Combination Tub/Shower, 5th bedroom
Bathroom 7 - Toilet, Combination Tub/Shower, 6th bedroom
Bathroom 8 - Toilet, 7th bedroom
Bathroom 9 - Toilet, powder room
Bathroom 10 - Outdoor Shower, cabana

Bedrooms:
7 Bedrooms, Sleeps 14
Bedroom 1 - 1 King
Bedroom 2 - 1 Queen, 1 Sleep Sofa /Futon
Bedroom 3 - 1 King
Bedroom 4 - 1 Double
Bedroom 5 - 2 Twin/ Single
Bedroom 6 - 1 Queen
Bedroom 7 - 2 Twin/ Single

Entertainment:
games kids
piano
videogames
DVD
TV
satellite or cable
VCR
radio
stereo system
CD
books
books adult
books kids
music library
Internet Access:
Outside:
outdoor grill electric
outdoor grill
garden
balcony
barbecue
parking
garage
sand box
gated community
outdoor grill charcoal
outdoor grill gas
parking off street
patio stone/concrete
screened porch/lanai
bike
kayak
walkway to water
porch/lanai
6 garden chairs
20 beach chairs
Suitability:
non smoking only
long term renters welcome
suitable for elderly or infirm
children welcome
pets considered
wheelchair accessible
Local Activities:
swimming
tennis
walking
sailing
cycling
fishing
horseback riding
golf
wind-surfing
water skiing
mountain biking
paragliding
scuba diving or snorkeling
surfing
antiquing
Pool / Spa:
Onsite Services:
Onsite Equipment:
beach chairs
beach towels
Attractions:
ATM/bank
botanical garden
churches
cinemas
equestrian events
fitness center
groceries
hospital
library
marina
museums
pond
Leisure Activities:
beachcombing
bird watching
deepsea fishing
hiking
jet skiing
live theater
mountain climbing
paddle boating
pier fishing
sight seeing
snorkeling
sound/bay fishing
surf fishing
whale watching
Nearby Attraction / Facility:
restaurants
scenic drives
synagogues
Nearby Services:
babysitting
massage therapist
Villa Pelican Client Comments
Review Submitted: December 1, 2010 Date of Stay: July 2010 Villa Pelican
Santa Barbara, California September 16, 2010

Dear Pat,

When we decided to celebrate special occasions with our family of 14 at Villa Pelican we had
very high expectations for the venue. My entire family wholeheartedly agrees that your lovely
home and surroundings far exceeded our highest expectations.

We all highly recommend spending both special and routine family vacations at the spectacular Villa Pelican.
We have enjoyed family outings in Mexico, Grand Cayman, North Carolina, Aspen, Santa Fe, and Scottsdale to name a few,
and none were as enjoyable and family oriented as Villa Pelican.

It would be hard to mention all of the things that made this trip so memorable. At the top of the list, though, would be the magnificent home and all that went with it, including the best equipped kitchen and cooking facilities, as one of my grandchildren is an accomplished chef.
There was not a need or desire that we encountered that was not available at the Villa. The cabana, spacious bedrooms accommodating all 14 of us very comfortably, the magnificent ocean view, the kayaking, spacious accommodations for eating and gaming, to enumerate a few of the wonderful accommodations.

In summary we are looking forward to returning to Villa Pelican next year.
Villa Pelican -- Large Family Plans Return
Review Submitted: September 17, 2010 Date of Stay: July 2010 Patricia Klink
Villa Pelican
Santa Barbara, California September 16, 2010
Dear Pat,

When we decided to celebrate special occasions with our family of 14 at Villa Pelican we had
very high expectations for the venue. My entire family wholeheartedly agrees that your lovely home and surroundings far exceeded our highest expectations.

We all highly recommend spending both special and routine family vacations at the
spectacular Villa Pelican.

We have enjoyed family outings in Mexico,Grand Cayman, North Carolina, Aspen, Santa Fe, and Scottsdale to name a few, and none were as enjoyable and family oriented as Villa Pelican.

It would be hard to mention all of the things that made this trip so memorable .At the top of the list, though, would be the magnificent home and all that went with it, including the best equipped kitchen and cooking facilities, as one of my grandchildren is an accomplished chef.
There was not a need or desire that we encountered that was not available at the Villa. The cabana, spacious bedrooms accommodating all 14 of us very comfortably, the magnificent ocean view, the kayaking, spacious accommodations for eating and gaming, to enumerate a few of the wonderful accommodations.

In summary we are looking forward to returning to Villa Pelican next year.

For the entire Lefko family,

Thank you.

Allen L.Lefko
September 16, 2010
RATES
Summer Week Night Weekend Night Week Month
6/1-8/31 $2,570 $3,000 $18,000 $66,000
Winter
9/1-5/31 $1,715 $1,980 $12,000 $38,400
Holiday weeks $15,000
Cleaning fee $300
Security deposit, refundable $1,000
3 nights minimum
Safe and Secure Payments with your choice of PayPal or credit card plus 4% transaction fee
Address: Fantastic Villas
1482 East Valley Road #325
Santa Barbara, CA 93108
Skype: fantastic.villas
E-mail: suzy@fantasticvillas.com