HOME ALL RENTALS CONCIERGE FUN THINGS TO DO PROPERTY MANAGEMENT FAQs ABOUT US CONTACT
CASAS DE LAS BRISAS
Puerto Vallarta, Mexico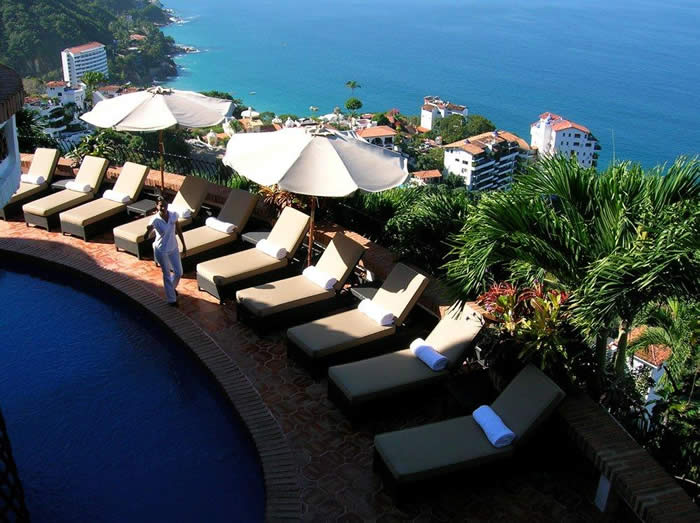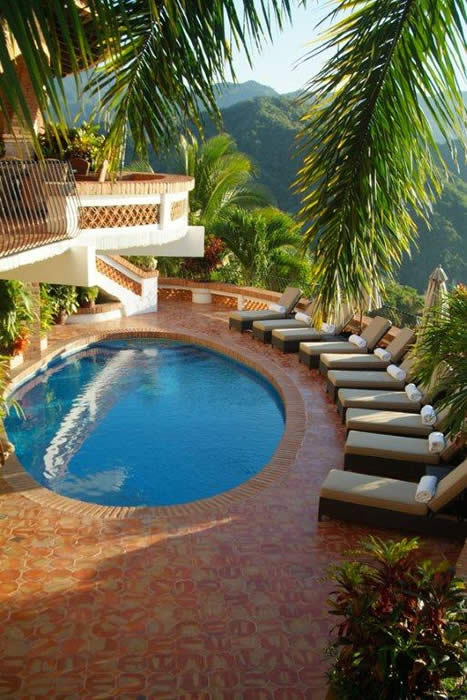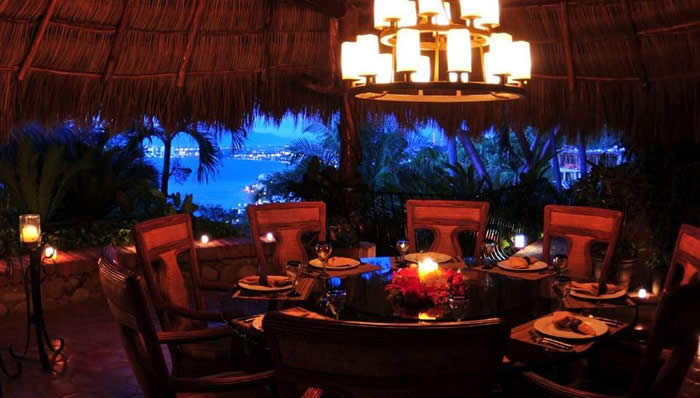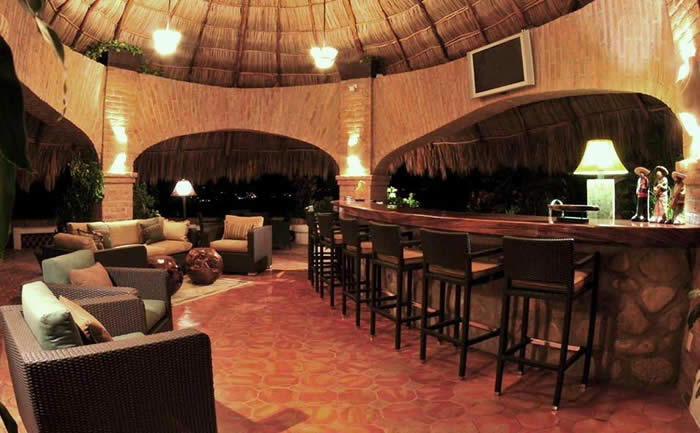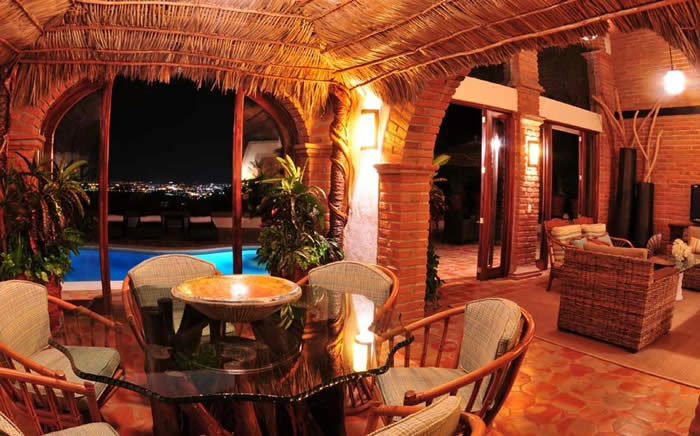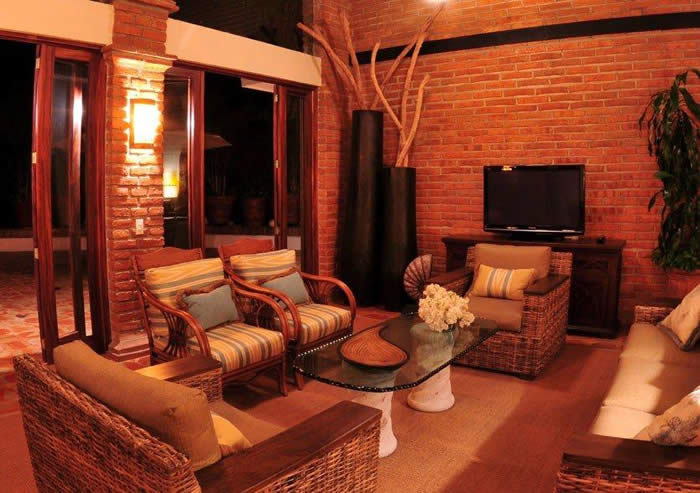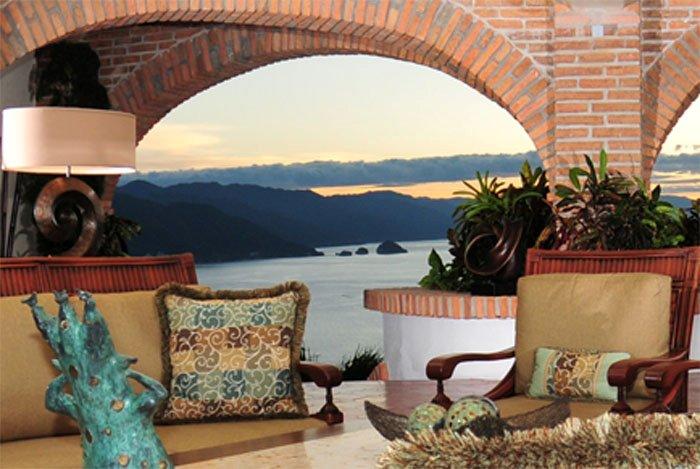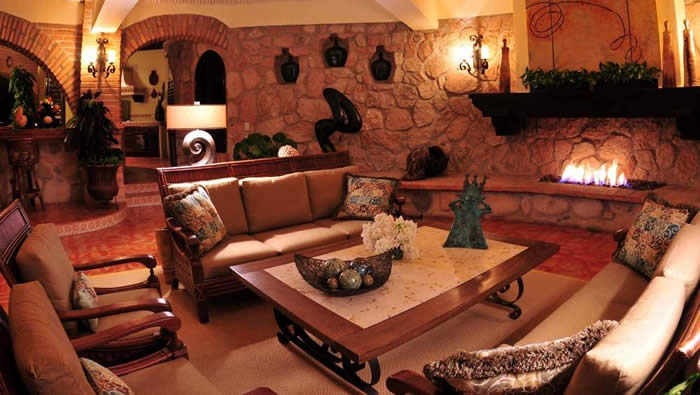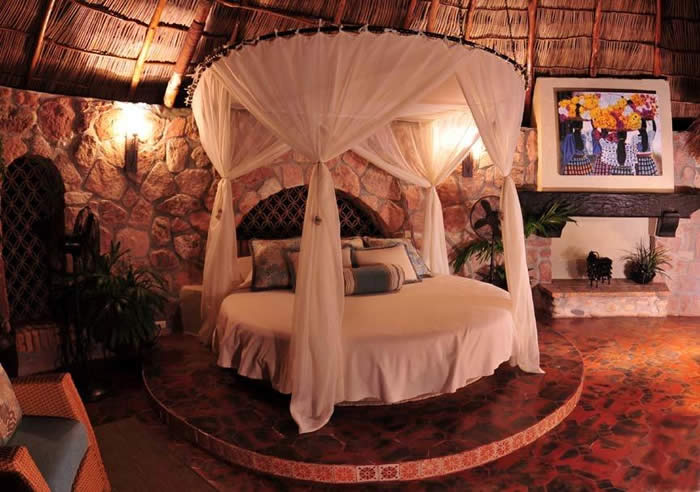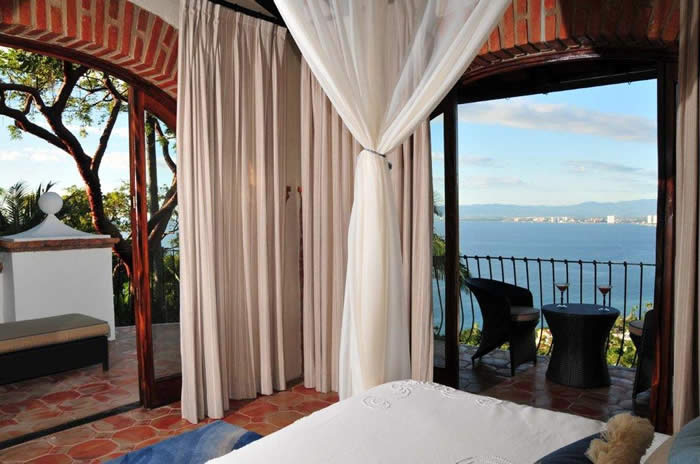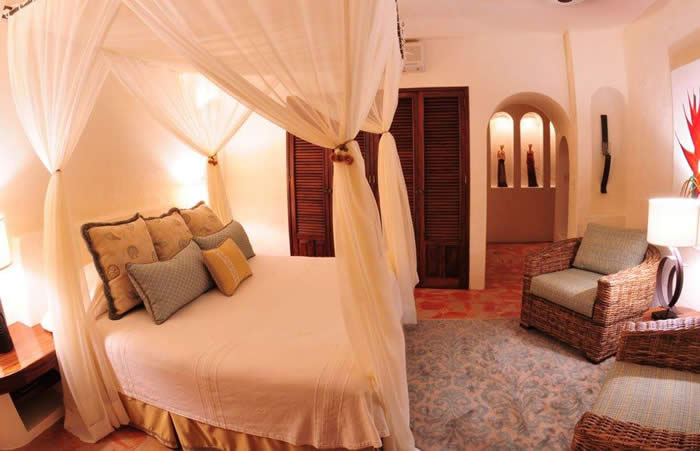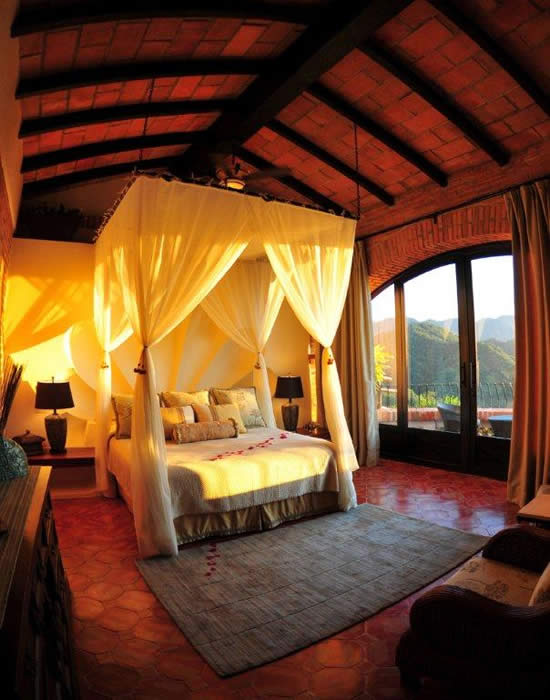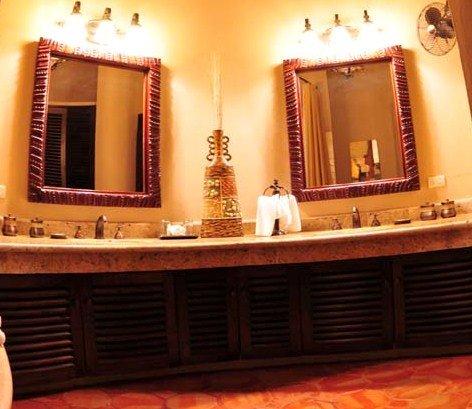 A masterful marriage of nature and art, Casas de las Brisas pampers you in exquisite comfort and style. Timeless in design, this exceptional Mexican villa offers the most graceful of environments overlooking spectacular gardens and breathtaking panoramas of the ocean. Simply put, Casas de las Brisas is your private sanctuary.
Wake up to a beautiful day, every day.
The villa offers eight magnificent master bedroom suites, each with its own full bathroom. Every room has an extraordinary view of the sea, the mountains, or the picturesque city of Puerto Vallarta.
Relax in luxurious comfort.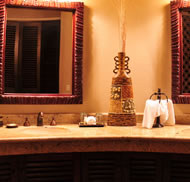 Each suite is beautifully appointed with comfortable furnniture, interesting art, wireless internet access, and private balconies. No detail has been ignored. Our high quality beds and Egyptian linens ensure the ultimate in comfort and a very good night sleep. For temperature conntrol, both air conditioning and ceiling fans are provided. Your stay with us will revitalize you—body and soul.
Enjoy breathtaking views in every room.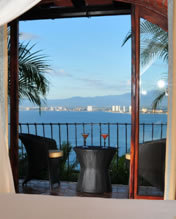 Abundantly spacious and infinitely luxurious, Casas de las Brisas is replete with the finest amenities. A spa for the soul. Bliss for the gourmet. Surroundings designed to stimulate your senses, touches tailored to your comfort, and staff committed to the highest level of service. At Casas de las Brisas, lush gardens and tropical birds await you on your morning stroll. Friendly, professional staff are available to help you relax and recharge.
Sunshine and Activites Abound.
Luxuriate in the lap of unbridled luxury, and take pleasure in knowing your activity alternatives are as limitless as your imagination. From whale watching to walks along the beach at sunset, lively games of tennis, movies in the exquisitely designed VIP theatre or just taking it easy in the sports bar, Casas de las Brisas offers everything that makes life something to celebrate.
Attractions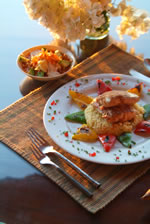 Casas de las Brisas is only 10 minutes from Old Town and its many boutiques, galleries, and restaurants. Our staff can provide a personal tour and transportation any where you wish to go.
Great Restaurants
Our staff can secure reservations at any of the many fine restaurants in Puerto Vallarta – a romantic torchlight dinner on the beach, or a spectacular balcony view of the city lights and fireworks. Or, stay in and dine on the delicious cuisine prepared by our on site chef.
Deep Sea Fishing
The nearly 3-kilometre (2-mile) depths and the 40-kilometre (25-mile) circumference of the Bay of Banderas make for some of the best deep sea fishing in the world. There are dozens of fishing charters available for marlin, tuna, mahimahi, dorado and sailfish. Spend a day out on the water and explore special fishing spots with an experienced captain. Contact the Resort Manager for more information.
Dolphin Adventure
Get an up close with a colony of Pacific bottlenose dolphins in this amazing adventure. There are only a handful of facilities throughout the world that offer such a once-in-a-lifetime interactive experience with these enchanting and gentle creatures. Guests have the opportunity to enter the water and actually swim with the dolphins. Arrangements can be made through the Resort Manager.
Whale Watching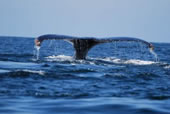 From December to March, the mighty humpback whales make their annual migration, passing through Banderas Bay. Their playful behaviour is an amazing display of grace, power and beauty. Visit the whales with ecologists and biologists who are involved with the research and protection of these magnificent animals. Arrangements can be made through the Resort Manager.
The Malecon Puerto Vallarta's Waterfront Promenade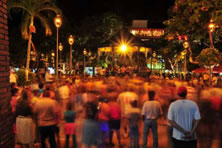 The Malecon makes for a wonderful walking tour of the city. A winding path flanked by the shoreline on one side and interesting shops and galleries on the other, this is a wonderful way to spend an afternoon. Stop by City Hall for a look at Manuel Lepe's whimsical mural of Puerto Vallarta. Rest along the way on white wrought-iron benches, or relax in a café overlooking the sea for a cool drink. See amazing sand castle creations that change daily, and several notable sculptures including the iconic bronze seahorse.
Golfing
Bring your clubs and play at either of two championship courses at Vista Vallarta. The PGA NEC Invitational is played here, and you'll see why. The Nicklaus Course measures 7,057 yards and features long Par-5's, while the Weiskopf course features more jungle growth and a signature Par-3 that appears to be carved out of a jungle hillside.
Directions and Maps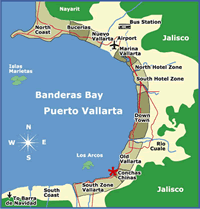 Casas de las Brisas is located in the exclusive Conchas Chinas neighborhood, the most prestigious and popular residential area of town. Situated in Upper Conchas Chinas, the villa is built atop a hill with fabulous views that overlook the city and Banderas Bay.
Transportation to and from the airport is provided to guests at the villa. The staff will also provide door-to-door service for all of your sightseeing and dining activities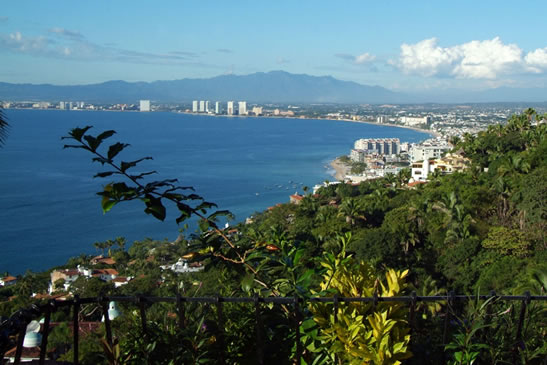 CASAS DE LAS BRISAS
General Information
Mexican Villa Comprised of Two Casas
Private Bathrooms and Showers
Fully-Equipped Kitchens
Large Workout Room
Tennis Court
2 Pools (each casa has its own pool)
Outdoor Jacuzzi
Purified Water
Satellite Television
Telephone & Fax Machine
Children above the age of 13 are welcome
Ocean View Casa has 5 Open-Air Rooms, 9000 Sq. Ft.
City and Coastline View Casa Has 3 Air Conditioned Rooms, 4500 Sq. Ft.
Services
Full Staff Includes Maid, Cook, Houseman
24 Hour Security
Driver for Airport Pick-Up and Sightseeing
Client Pays for Food and Phone Charges
Location
Top Of Hill Overlooking Puerto Vallarta Bay and Sunset
10 Minutes From Town
30 Minutes From Puerto Vallarta International Airport
Rates:
High season:
5 bedroom $1,750/night
3 bedroom $1,350/night
Low season:
5 bedroom $1,350/night
3 bedroom $1,000/night
Holiday $3,500/night both houses
By special request, we also make arrangements for airport transfers, baby sitting, massages, mariachi bands, chauffered cars and flower delivery for that special occasion.
Safe and Secure Payments with your choice of PayPal or credit card plus 4% transaction charge
Address: Fantastic Villas
1482 East Valley Rd. #325
Santa Barbara, CA 93108
Skype: fantastic.villas
E-mail: suzy@fantasticvillas.com