HOME ALL RENTALS CONCIERGE FUN THINGS TO DO PROPERTY MANAGEMENT FAQs ABOUT US CONTACT
ELEGANT FIVE-BEDROOM OCEANFRONT ENTERTAINMENT VENUE
Baja California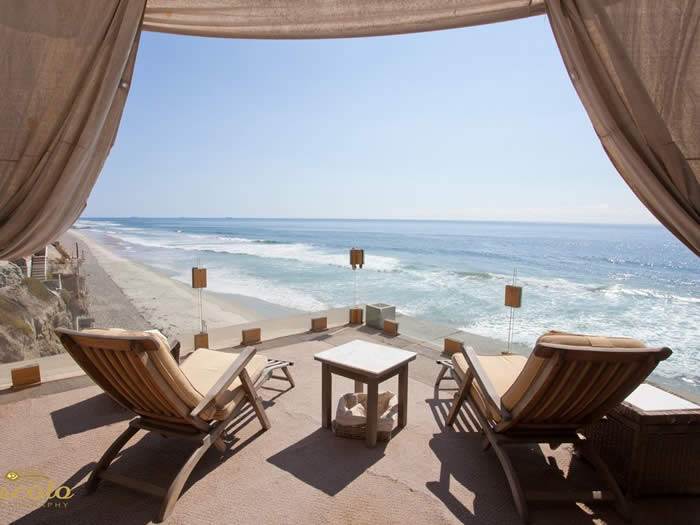 Bedroom Terrace 4th floor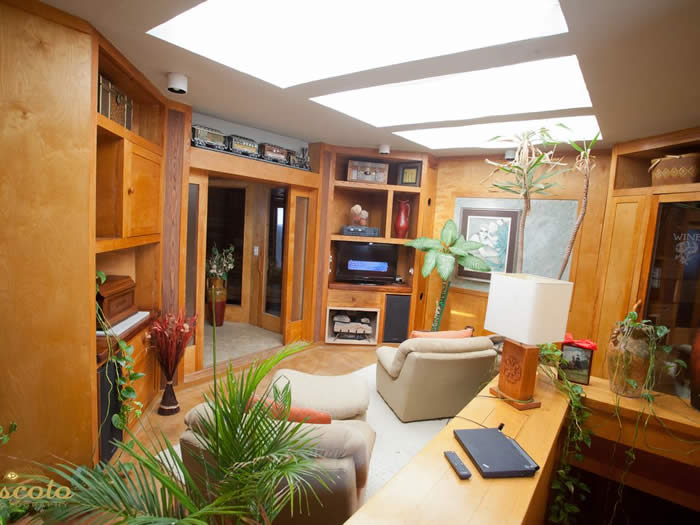 Spa 4th floor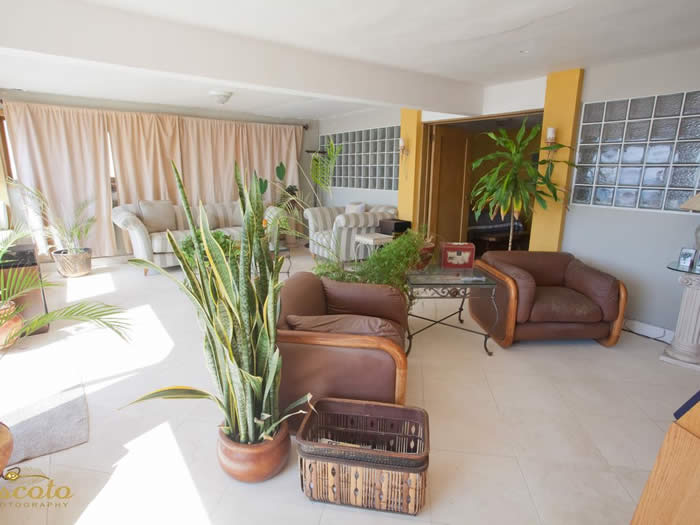 Bedroom 3rd floor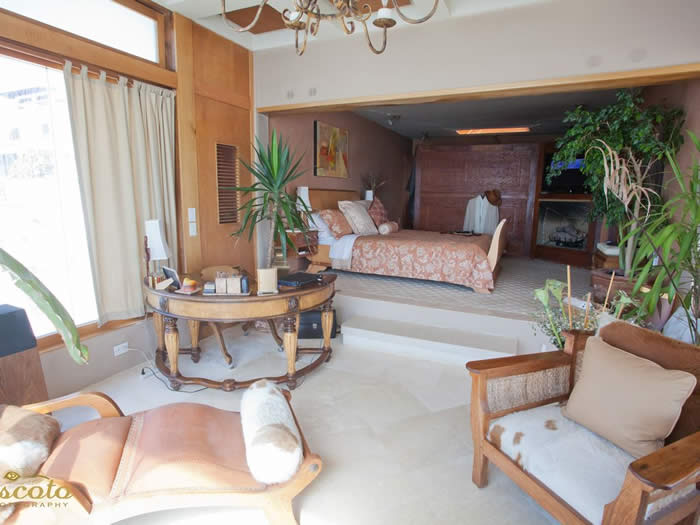 Bedroom 4th floor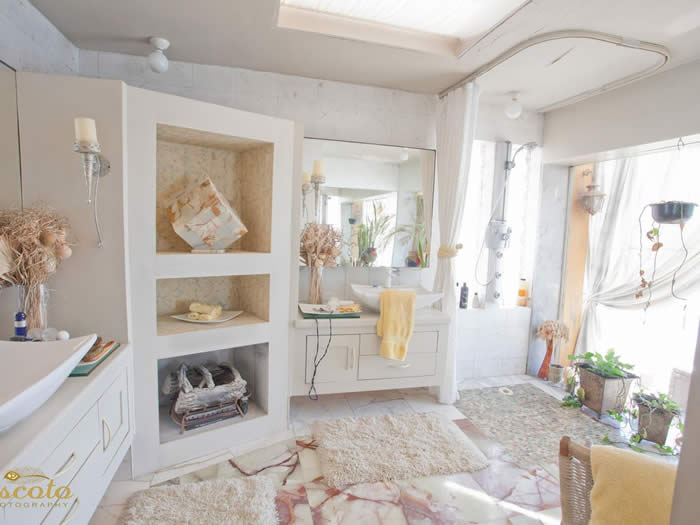 Bath 4th floor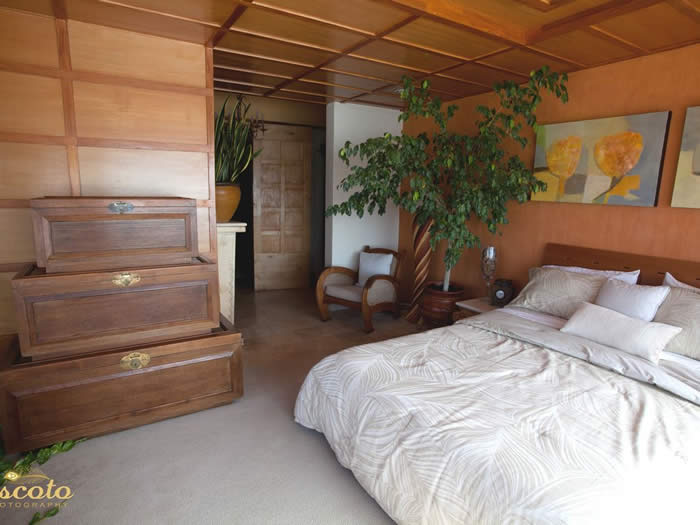 Bedroom 5th floor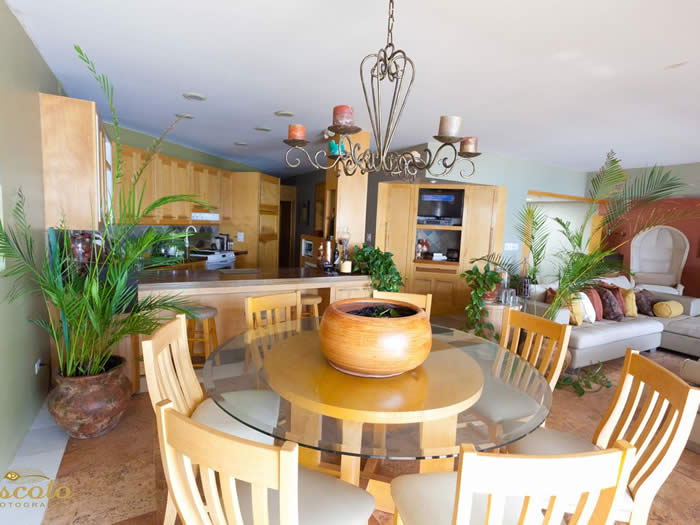 Dining 1st floor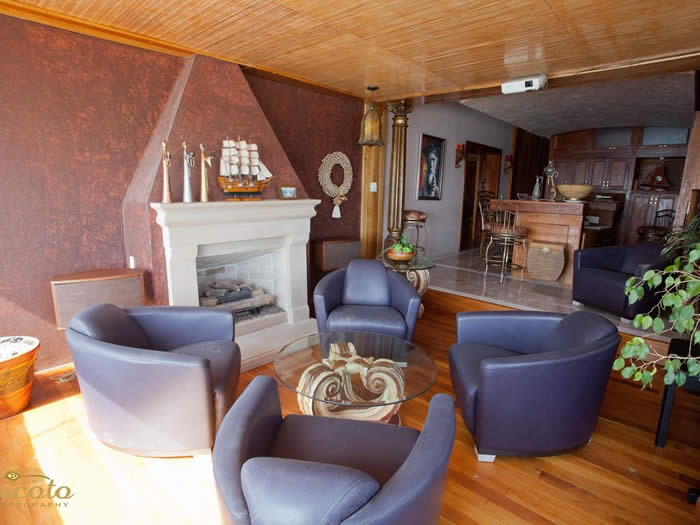 Bar Lounge
Pool Room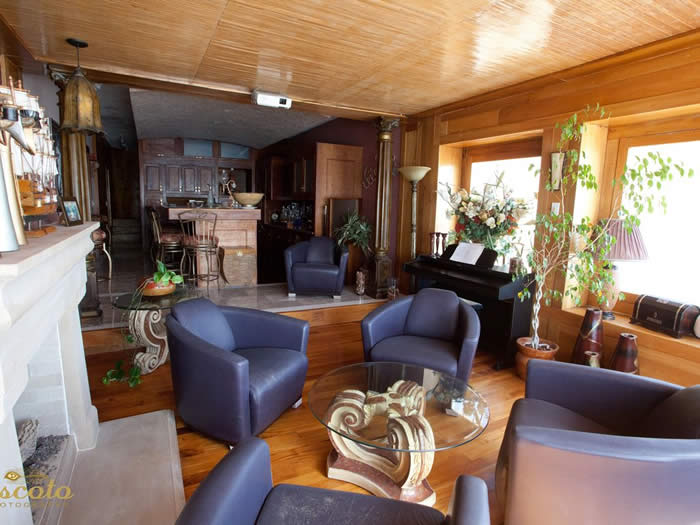 Bar Lounge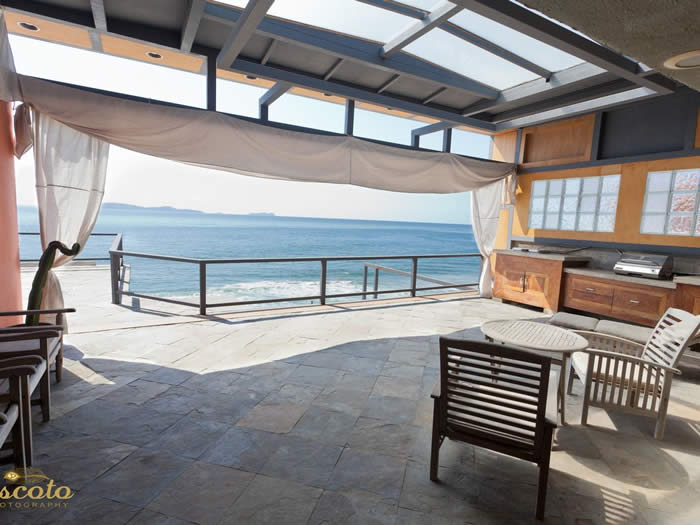 Terrace 1st floor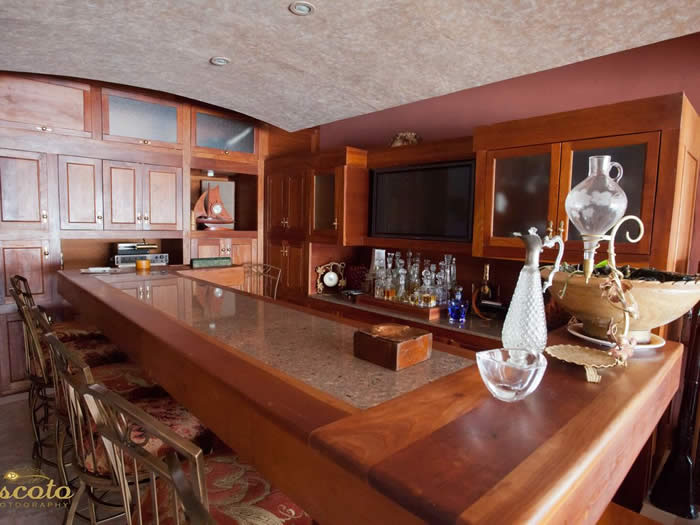 Bar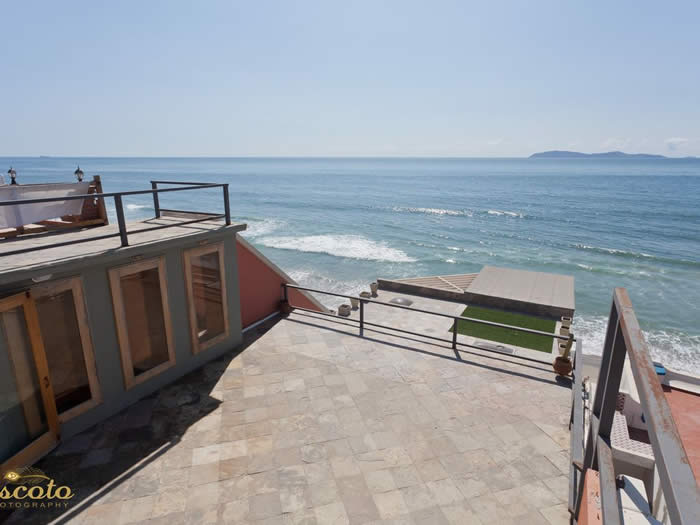 View from 3rd floor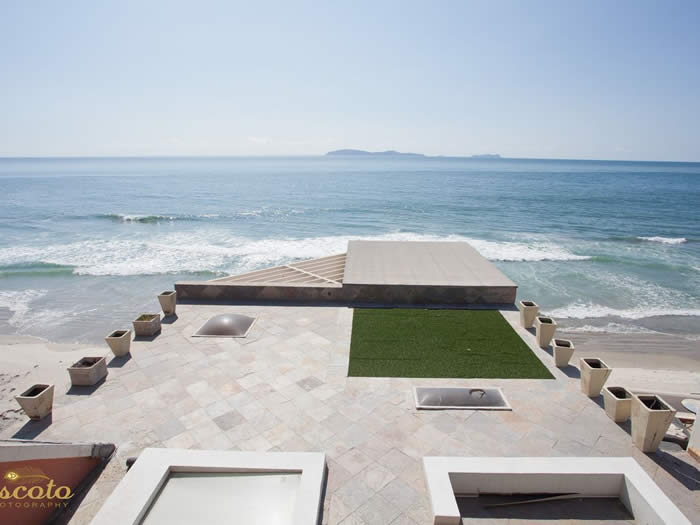 Terrace 3rd floor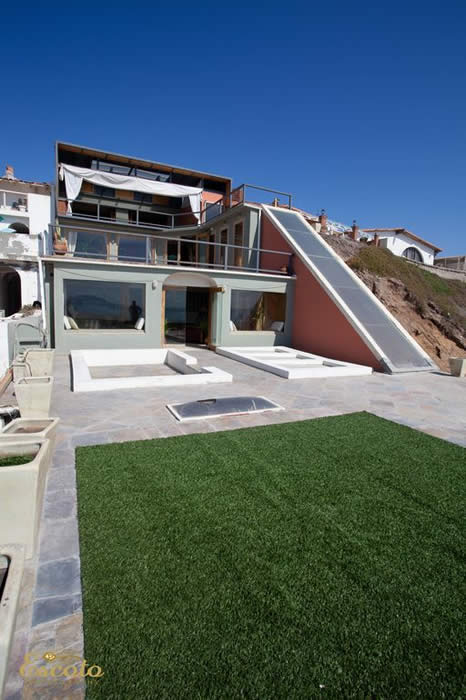 View 1st floor
Elegant Five-Bedroom, Five-Level Oceanfront Entertainment Venue
High-End Entertaining & Peaceful Relaxation - Baja, California Style
Available to discerning individuals wishing to host a special event in a very elegant yet comfortable and relaxing environment, this oceanfront contemporary villa was designed, decorated, furnished and staffed for luxurious living and turnkey large-scale entertaining. Here are some of the features that distinguish it from other event venues in The Californias.
Prime Location
Ideally located overlooking the Pacific Ocean in the small, safe and private cobblestone enclave of San Antonio del Mar, this venue is just 12 miles from the US border and 40 minutes from the San Diego and Tijuana airports. Transportation to/from the US is available, including 14-passenger Mercedes vans, UBER and professional drivers.
San Antonio del Mar provides many unique amenities that you will be hard pressed to find in other nearby locales. These include several restaurants (American sports bar/grille, seafood, high end gourmet and sushi/tapas); live entertainment venues (rock and roll, popular female vocalist); a convenience store, day spa, pool, park and tennis within the community's gates and easy walking distance.
The Real del Mar Hotel, Golf Resort & Spa is across the road with two restaurants and a cool late- night Cuban bar/humidor. Rosarito Beach is four miles away and Tijuana is 20 minutes away; both have many highly regarded restaurants and entertainment venues. The vineyards and gourmet restaurants of Guadalupe Valley are just 50 minutes south; with Ensenada ten minutes more.
Great Design
Partially cantilevered over a cliff 25 ft. above the surf, this venue is directly across from the Coronado Islands which serve as the centerpiece of a truly jaw-dropping view. The highlight for guests is always the outdoor oceanfront area as those who appreciate ocean views and outdoor spaces often fall in love with this venue because of its stunning panoramas. Even inside, floor-to-ceiling windows provide amazing views and an abundance of natural light.
Designed for both living and entertaining, this home's fourteen rooms, 71⁄2 baths and ≈ 7,000 sq. ft. of indoor space is distributed over five levels, each having an en suite bedroom (four with ocean views). It comfortably sleeps ten in three king and two queen beds. A piano bar/lounge that accommodates 30 (and seats 15+ guests for a movie or projection-screen viewing) adjoins a pool room, sauna room, ocean view steam room and a small gym.
This home's design and sheer size facilitate both the convenience of being together and privacy. You will never feel crowded here; though you may have trouble finding other guests on occasion.
Reliability & Security
This is a highly reliable facility built to US standards with necessary redundancies. There are two kitchens and two bars; two water heaters (each capable of six back to back showers); a 3,000 liter propane gas supply; a 700 gallon reserve water supply (should the municipal service fail); two washer/dryers; seven gas fireplaces; five conveniently located mini-fridges and a very large freezer. Though the neighborhood is a private gated community it is patrolled by city police 24/7.
Creature Comforts
This venue has 150+ fixtures on dimmers and multi-color remote-control exterior lighting for very effective mood lighting. The beds have high-end US mattresses; two are memory foam. Internet (via portable hot spots) and nine TVs are located throughout the venue with DISH (featuring HBO, Showtime, Starz and PPV events). Each level has a sound system with Bluetooth-enabled premium vintage audio equipment and XM-Sirius feed. The venue has a wine cellar and small cigar humidor. Ocean access is via a staircase next door. A professional masseuse is a call away.
Elegant, Luxurious Setting
Tastefully furnished in an elegant yet comfortable modern style, this venue's architectural elements include floor-to-ceiling glass walls, a glass-ceilinged grand staircase that connects all five levels and floors of marble, travertine, limestone, onyx, mahogany and wool carpet. The venue features commissioned paintings by a local artist and many other art and decorative pieces. There are more than fifty full-size tropical plants throughout the venue.
The surf, sand, sky, sun, moon and stars are all in full view from everywhere in this roomy, clean and well cared for venue; a relaxing place to enjoy a beautiful ocean view, the sounds of crashing waves, dolphin shows and phenomenal sunsets that create memories. This is a stylish yet relaxed setting at which most anyone would be proud to host a very special event.
Suitability
This venue is well suited for those wanting a relaxing yet elegant oceanfront setting to host a special event -- a wedding, reunion, birthday, baptism, baby shower, B-Mitzvah, celebration of life, anniversary, vow renewal, sweet sixteen/quincean~era party, graduation or holiday gathering. It is also well suited for an organization or business wishing to host an upscale meeting, executive retreat, awards dinner, retirement/farewell party, promotion, fundraiser, gala, political gathering, fashion show or special lunch or dinner. Limited pre- and post-event overnight accommodations may be available. Pets, unruly children and rowdy adults, are frowned upon.
A Turnkey Venue Offering
We designed our venue offering with the objective of it being uncomplicated, all-inclusive, flexible, accommodating and affordable. Our offering is the perfect blend of value, service and difficult to duplicate for an elegant oceanfront wedding venue. Here's why.
Accessibility
Event clients will have access to all of the venue's indoor and outdoor areas, e.g., its terraces, kitchen, bar/lounge, spa, restrooms and bedrooms (for non-overnight use). Use of the venue is exclusive: there will be only one event held during the entire weekend.
Capacity
This venue will accommodate 150 guests for a sit-down oceanfront terrace dinner using a combination of round tables that seat 8 – 10 guests and tall tables that seat 4 guests.
Availability
The venue will be available to the event host, event planner and vendors from 10 AM the day before the event through 5 PM the day after the event to allow for proper set-up and take-down. Extended availability may be arranged to accommodate various circumstances.
Venue Manager
A venue manager will be available on-site from 10 AM the day before the event until 5 PM the day after the event. The venue manager will oversee and be responsible for all aspects of the venue and its pre- and post-event operation and is authorized to enforce the policies and procedures of the venue, the lease contract, as well as other venue-related duties.
The venue manager will direct vendor parking and assist vendors as appropriate; do periodic restroom checks for cleanliness; ensure that all aspects of the venue are operating properly; do a walk-through with the event host, planner or other "point" person following the event; and generally assist and accommodate the event host and event planner in any reasonable way possible. This offering also includes daily housekeeping service.
Rental Arrangements/Preferred Vendors
A trustworthy staff and wide complement of local vendors having experience facilitating large-scale events at this venue is available. These include popular entertainers and DJs; photographers and (drone) videographers; valet attendants, bartenders and banquet staff.
Although hosts are welcome to engage their own caterer, local catering is available from several of the area's finest restaurants (many having onsite experience) as well the ability to source most any food item one may wish.
Maine or Puerto Nuevo lobsters, Chesapeake Bay crab cakes,
Iowa steaks and BBQ beef kabobs, gourmet burgers and sliders, shrimp chile rellenos,
New England Ipswich clams,
giant Gulf or San Felipe prawns,
roasted baby pig on a spit,
genuine Spanish paella,
chicken poblano pasta,
Boston cre`me pie, and
are all standard fare here. As it relates to entertaining, most anything may be arranged.
Overnight Accommodations
This offering is for the use of the venue to host a special event only and not for overnight accommodations. Overnight accommodations may possibly be extended to the event host and others on a case-by-case basis depending upon the date. Nearby accommodations for guests may be arranged at either the Real del Mar Hotel, Golf Resort & Spa or within the gates of San Antonio del Mar at vacation rental homes through Airbnb and HomeAway.
Affordability
This venue is available to qualified individuals to host a special event for an Event Fee of $4,250* plus a Cleaning Fee of $250*. A Security Deposit of $3,000 is required. Affordable, among both US and destination resort oceanfront entertainment venue options, this offering represents a genuine if close proximity to the US is an important consideration.
* The cost of hosting larger events (more than 50 guests); added staff; transportation; special service needs and catering is extra. Onsite overnight accommodations may be possible for an added cost.
Amenities
San Antonio del Mar House Accommodation and Amenities
Property Type:
Guests provide their own meals
Housekeeping:
Theme:
General:
Air Conditioning ...
2 Clothes Dryer ...
7 Fireplace ...
Fitness Room / Equipment ...
Garage
Hair Dryer
Heating
Internet ...
Iron & Board
Linens Provided
Living Room
Parking
Towels Provided
2 Washing Machine ...
Kitchen:
Coffee Maker
Dishes & Utensils
Dishwasher
2 Kitchen ...
Microwave
Oven
Pantry Items
Refrigerator ...
5 mini-fridges
1 freezer
Stove
Toaster
Dining
Bathrooms:
7 Bathrooms,
1 Half Bath
Bathroom 1 - toilet, shower
Bathroom 2 - toilet, shower
Bathroom 3 - toilet, shower
Bathroom 4 - toilet, shower, tub
Bathroom 5 - toilet, shower, tub
Bathroom 6 - toilet, shower, tub
Bathroom 7 - toilet, shower
Bathroom 8 - toilet

Bedrooms:
5 Bedrooms, Sleeps 10
Bedroom 1 - 1 king
Bedroom 2 - 1 king
Bedroom 3 - 1 king
Bedroom 4 - 1 queen
Bedroom 5 - 1 queen
The beds have high-end US mattresses; two are memory foam
Entertainment:
DVD Player
Game Room
Pool Table
Satellite / Cable
Television ...
Outside:
Tennis;
Within the complex
Notes: The highlight for guests is always the outdoor oceanfront area as those who appreciate ocean views and outdoor spaces often fall in love with this venue because of its stunning panoramas. Even inside, floor-to-ceiling windows provide amazing views and an abundance of natural light. Some 2,500 sq. ft. of ocean-facing terraces distributed on three levels can accommodate a fairly substantial number of guests for dinner, even with a dance floor.
Reviews
Map

Rates
The event fee $4,250 is for 50 people, additional guests $85/person
Additional information about rental rates
| | |
| --- | --- |
| Refundable damage deposit | $3,000 |
| Cleaning fee | $250 |
Manager's Cancellation Policy
Canceled bookings will not receive a refund
Safe and Secure Payments with your choice of PayPal or credit card + 4% PayPal/credit card fee
Address: Fantastic Villas
1482 East Valley Road #325
Santa Barbara, CA 93108
Skype: fantastic.villas
E-mail: suzy@fantasticvillas.com