HOME ALL RENTALS CONCIERGE FUN THINGS TO DO PROPERTY MANAGEMENT FAQs ABOUT US CONTACT
La Caleta
Beachfront Punta Mita, Puerto Vallarta, Mexico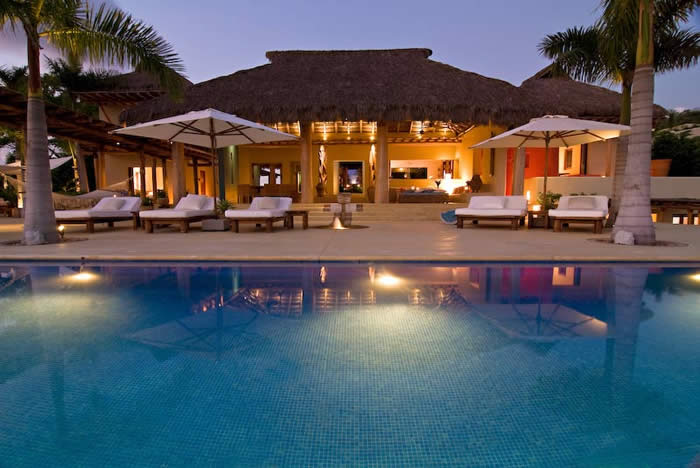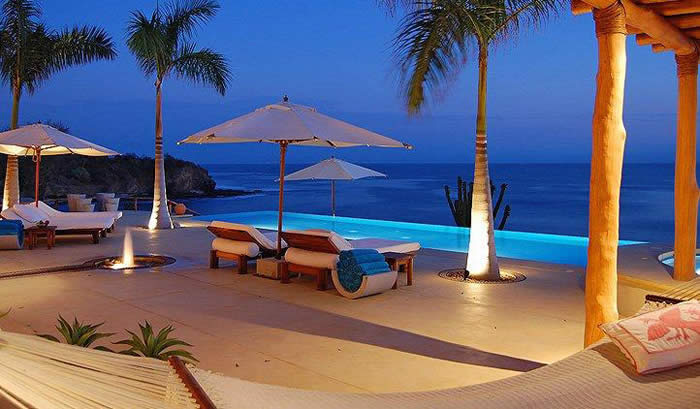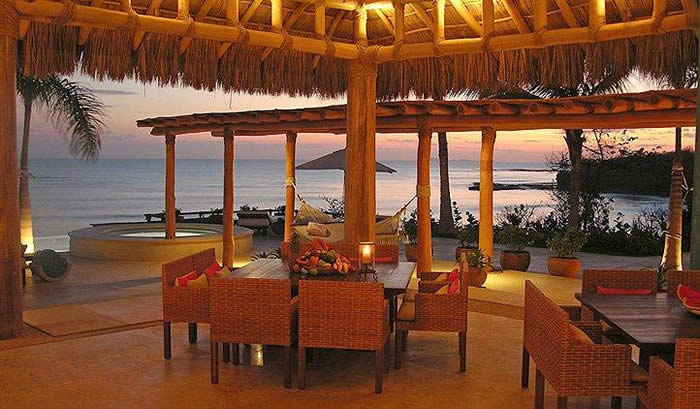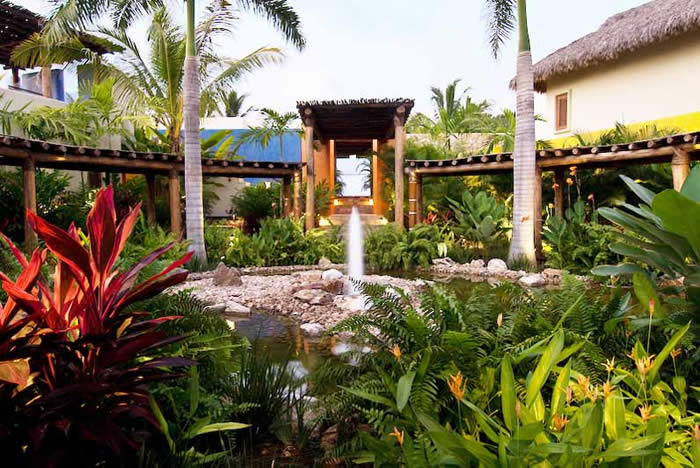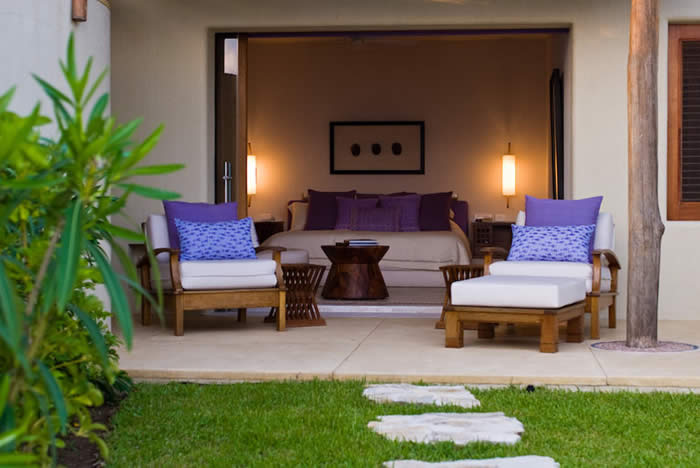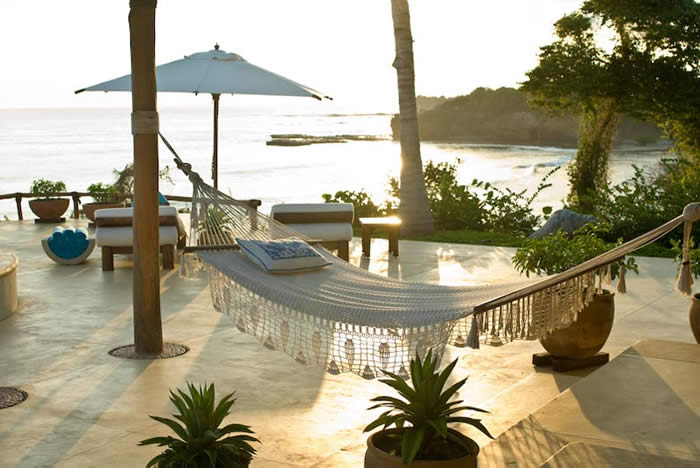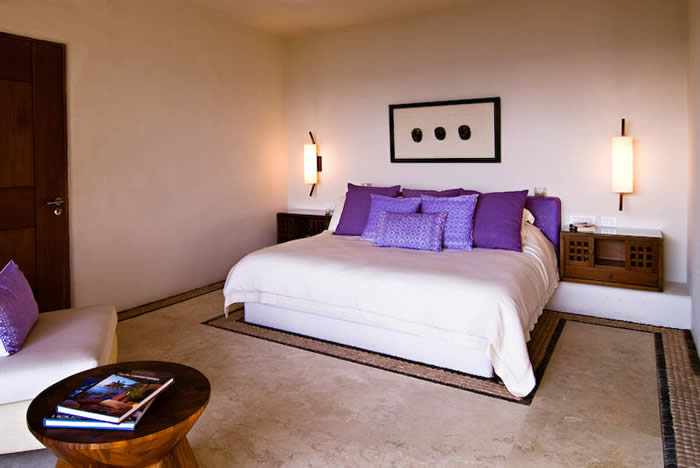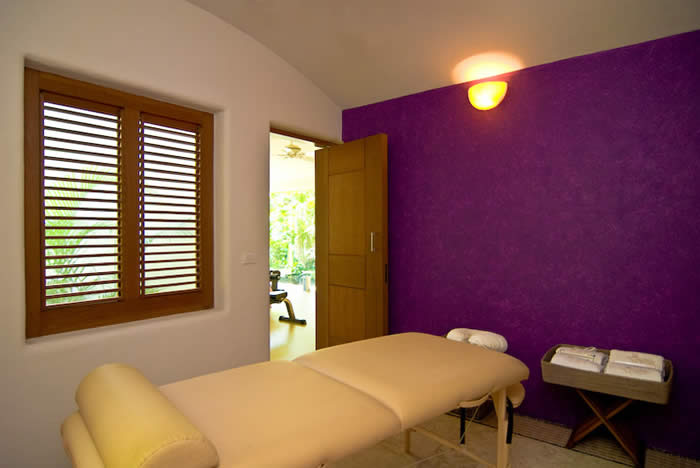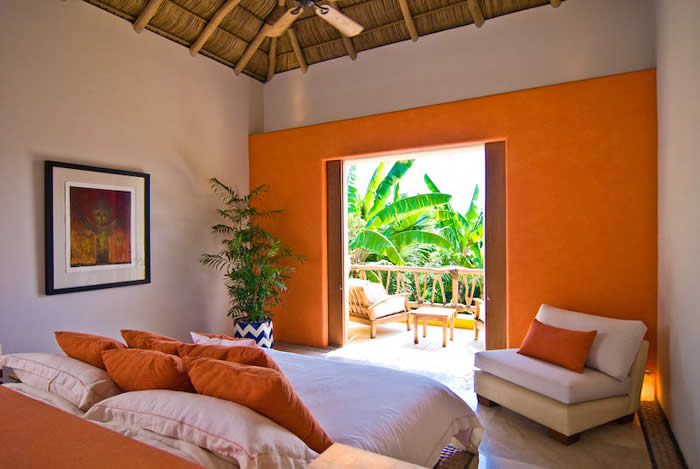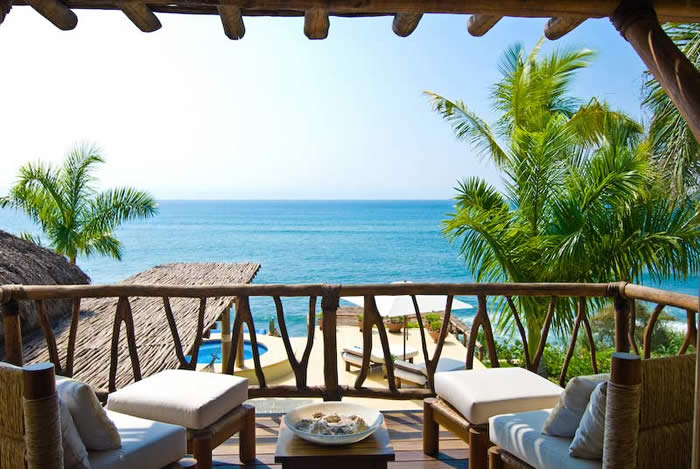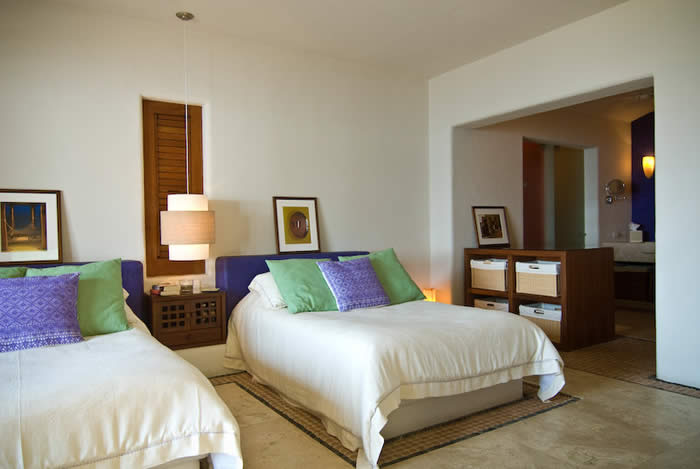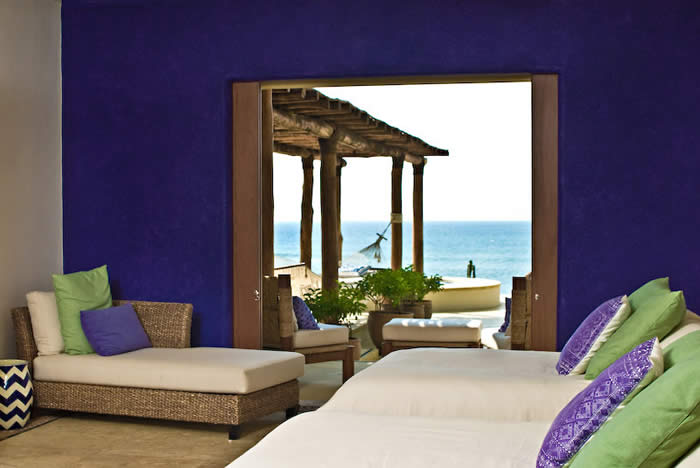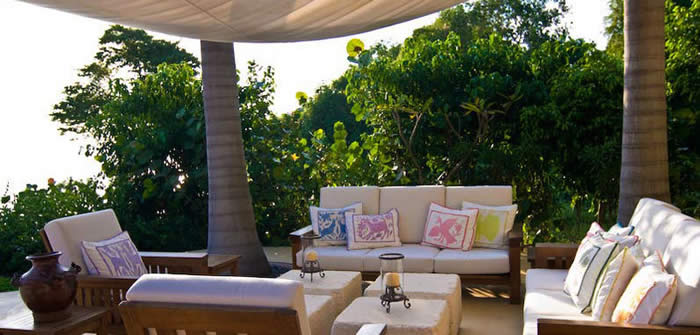 Casa La Caleta just 22 steps above the Sea! Discover luxury and comfort in this magnificent 12,400 square foot beachfront villa; one of seven beach front homes within the exclusive, gated Pontoquito residential development. Enjoy the spectacular views of the Marietas Islands and Puerto Vallarta in the distance and the sweeping views of the Sierra Madre Occidental Mountains range across the water. All six bedrooms have a private balcony, 5 with ocean views. Relax in the private heated Infinity pool and Jacuzzi overlooking the beach. A caring staff includes chef, housekeepers, driver for airport transfers only, gardeners, 24/7 security and concierge who will tend to your every need.
Features
12,400 sq. ft. home under cover, and another 25,000 sq. ft. including the swimming pool, fountains, terraces and gardens.

Six bedrooms with balconies (five with ocean views), six full baths and two half-baths. All individually climate controlled. Five of the bedrooms have king size beds and one has two queens. Two of the bedrooms have outdoor showers.

Air conditioning, plus about thirty ceiling fans.

Fully equipped gym with satellite TV.

Dining area seating up to sixteen.

200 feet of beautiful beach with easy access.

Beautiful tide pools and shells to explore.

Large screen satellite TVs. Blu-ray DVD players with library of movies. Entertainment center. 10,000 song sound system. Bring your iPod to listen to your own music.

Massage room and additional private outside area for massages (masseuse and manicurist on call).

Infinity pool (heated or cooled as needed) and jacuzzi, overlooking the beach.

Separate beach dining pavilion with guest bath, sub-kitchen and staff facilities.

Separate sunset cocktail pavilion with steps to beach, and shower.

Multiple outdoor terraces, hammocks.

Two car parking.

Three ocean Kayaks (two single and one double).
Bedroom / Bathroom Description
GROUND FLOOR
Bedroom 1 (Master)
King bed, En-suite bathroom with shower, Air conditioning, Ceiling fan, Safe, Telephone, Window screen
Bedroom 2
King bed, En-suite bathroom with shower, Air conditioning, Ceiling fan, Window screen
Bedroom 3
2 Twin Beds, En-suite bathroom with shower, TV, CD Player, Air-conditioning, Ceiling Fan, Window Screen
Bedroom 4
King bed, En-suite bathroom with shower, Air conditioning, Ceiling fan, Window screen
SECOND FLOOR
Bedroom 5
King bed, En-suite bathroom with shower, Air conditioning, Ceiling fan, Window screen
Bedroom 6
King bed, En-suite bathroom with shower, Air conditioning, Ceiling fan, Window screen
Safety / Security
Triple-gated, 24-hour manned security entries.
Full reverse-osmosis water purifying system.
Well-equipped 24 hour medical clinic with ambulance six minutes away in the Punta Mita Resort, and two excellent hospitals in Puerto Vallarta.
Wireless internet.
Fax, printer, copier.
Free long distance telephone service to United States.
Legal and consular services available.

Services / Staff
Fully staffed with chef, housekeepers, gardener, concierge service. Staff hours 9:00 am to 9:00 pm.
Additional staff as needed.
Staff residence adjacent to main house.
Catering services available.
Modern kitchen with outside pizza oven and grill.
Wine cave, ice maker.

Activities
Fishing, surfing, ocean kayaking, snorkeling, beaches, whale watching, wind surfing, stand-up paddle boarding, swim with the dolphins.
Bring your surf booties and Tevas for kayaking, tide pool exploration and surfing.
Jungle zip-line adventures, restaurants, yoga, Jungle ATV tours, mountain biking, hiking, horseback riding.
In addition to our gorgeous beach, our guests have access to the beautiful Los Veneros Beach Club located on the best walking and swimming beach in Punta Mita. The Club features a wonderful pool and restaurant as well.
Fishing village five minutes away with half-dozen beach restaurants.
Lovely mountain village of San Sebastian about an hour away.
Shopping in nearby towns and in Puerto Vallarta.
Several golf courses nearby, all within ten minutes to one hour's drive.
Professional polo matches on Saturdays during the winter months, followed by dinner and music in the nearby town of San Pancho.

Building / Design Team
Architecture: Fernando de Haro, Mexico City
Builder: Juan Pablo Stone, Puerto Vallarta, Mexico
Interior Design: Bertha Figueroa, Mexico City,
Antonio Espinosa, Cuernavaca, Mexico,
Anthony Chetwynd, Punta Mita, Mexico
Botanist: Christian Normandin, Sayulita, Mexico
Landscape Architecture: Sebastian Gundler, Munich, Germany
Exterior Lighting: Kim Frank, Bucerias, Mexico
NIGHTLY RATE SCHEDULE (U.S. DOLLARS)
Year round Jan. 6-Dec. 19 $4,500 USD plus 19% tax
Christmas/New Years Dec. 20-Jan. 5 $7,500 USD MINIMUM STAY: 5 days
MAXIMUM OCCUPANCY: 12 persons including children
DEPOSITS
50% deposit at time of reservation
50% additional—90 days prior
20% security deposit—90 days prior
CANCELLATION Excepting the security deposit, all deposits non-refundable except to the extent the owner receives rental from a replacement guest for the applicable period. The rate includes use of the entire house and six bedrooms and the full-time staff. Not included in the base rate are food & beverage, tax of 19%, gratuity 5% and activities. Renters are encouraged to rent cars which are available at both the airport and in Punta de Mita.
What guests say...
"Absolutely fabulous"
Mr. & Mrs. JLS, Los Angeles
"Most spectacular home I've ever seen- and I'm in the real estate business!"
Ms. LB, Sun Valley, Idaho
"How could you top this?"
Ms. LHW, Houston, Texas
"This IS Shangri-La!"
Ms. PSR, San Diego, California
"Hidden paradise!"
CGV Family, London England
"A little bit of paradise!"
Mr. & Mrs. AEB, Chicago, ILL
"Best family vacation we've ever had!"
LML Family, Seattle, WA
"Beautiful beach home and gracious staff!"
Mr. & Mrs. MJB, San Francisco, CA
More Information
By special request, we also make arrangements for airport transfers, baby sitting, massages, mariachi bands chauffered cars and flower delivery for that special occasion.
Safe and Secure Payments with your choice of PayPal or credit card + 4% PayPal/credit card fee, wire transfers and checks also accepted
Address: Fantastic Villas
1482 East Valley Road #325
Santa Barbara, CA 93108
Skype: fantastic.villas
E-mail: suzy@fantasticvillas.com