HOME ALL RENTALS CONCIERGE FUN THINGS TO DO PROPERTY MANAGEMENT FAQs ABOUT US CONTACT
NAPA FARMHOUSE
Napa, California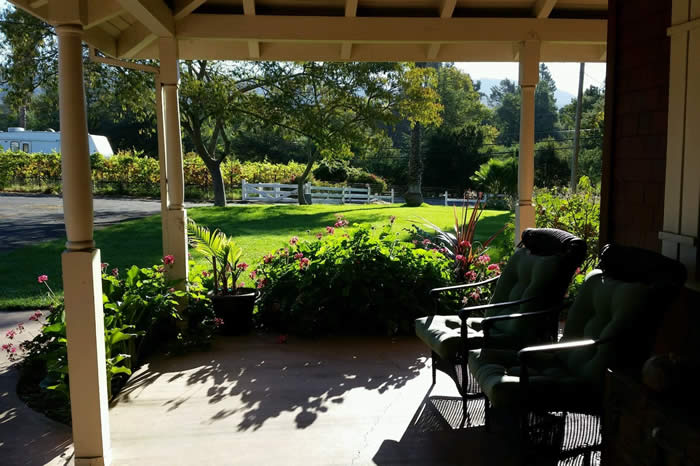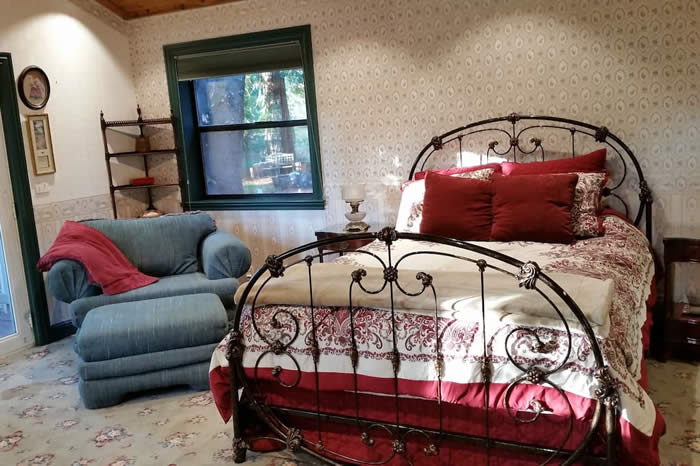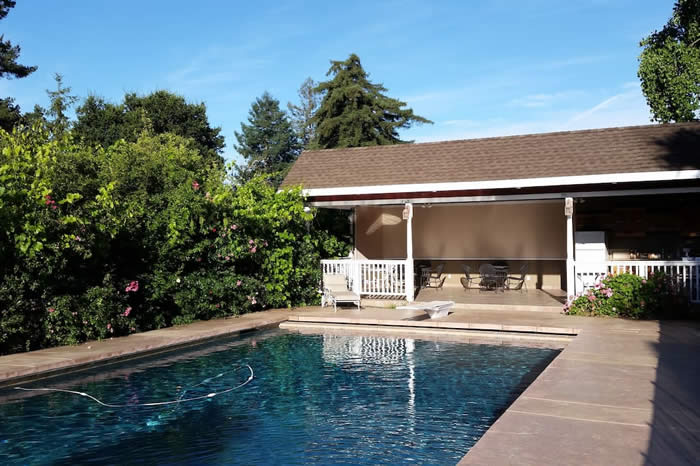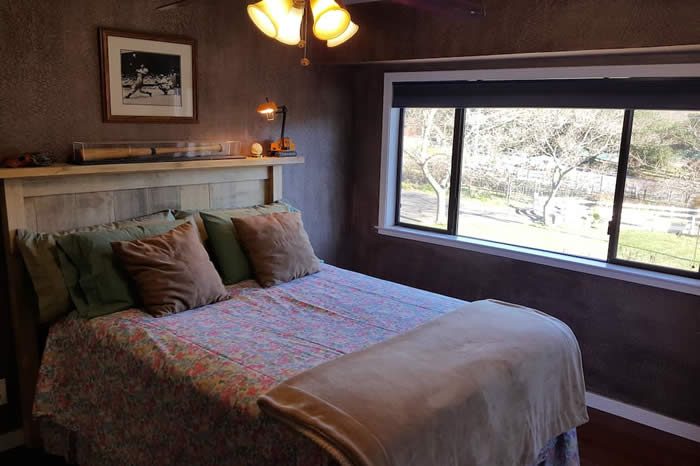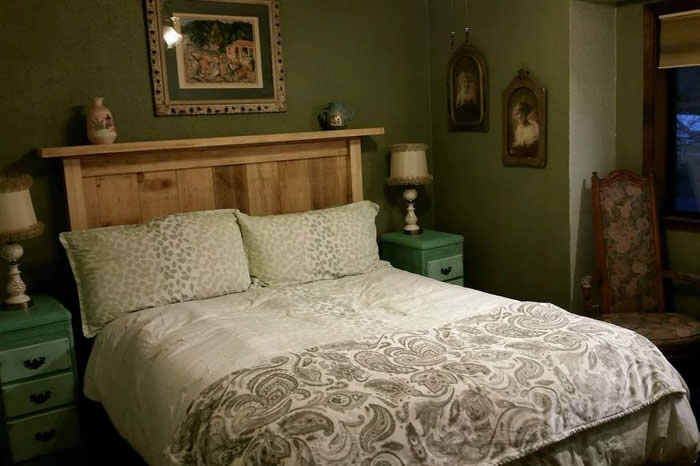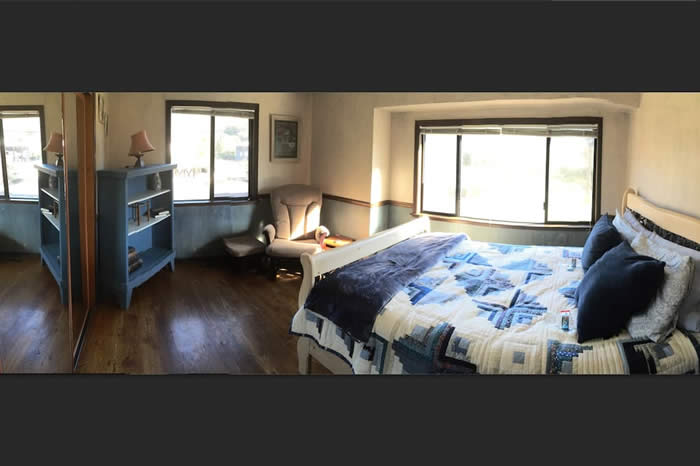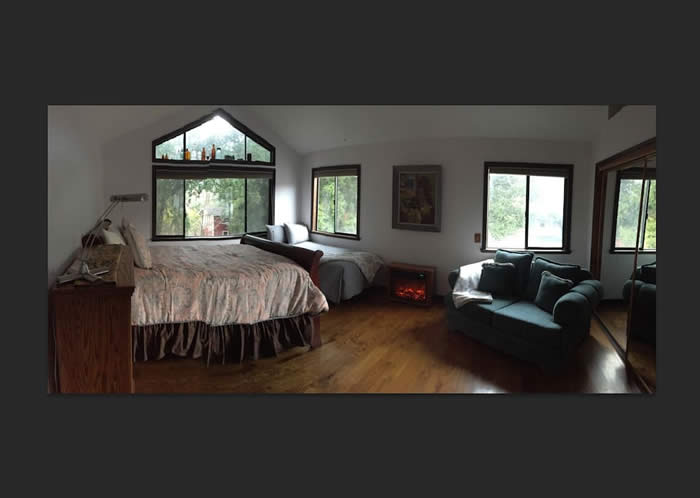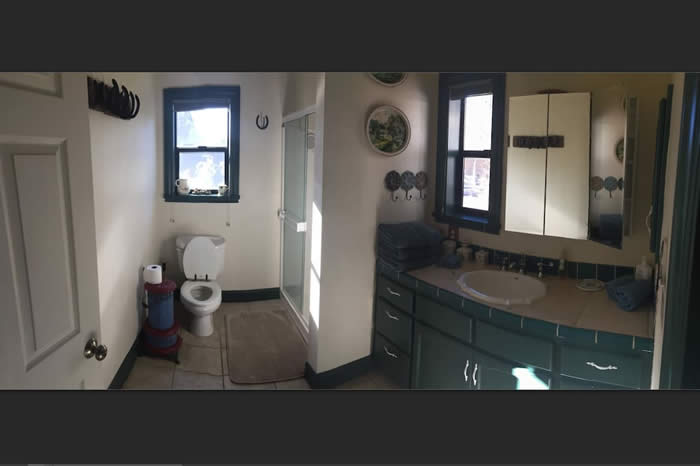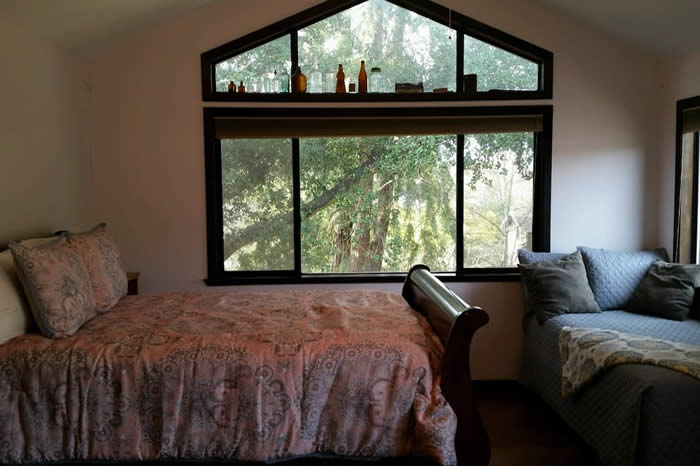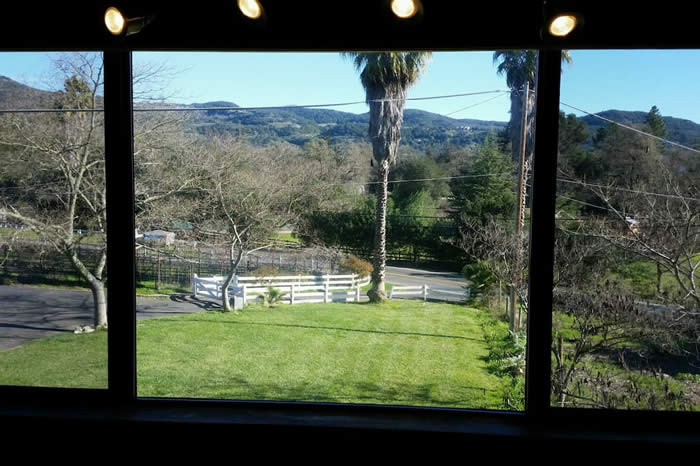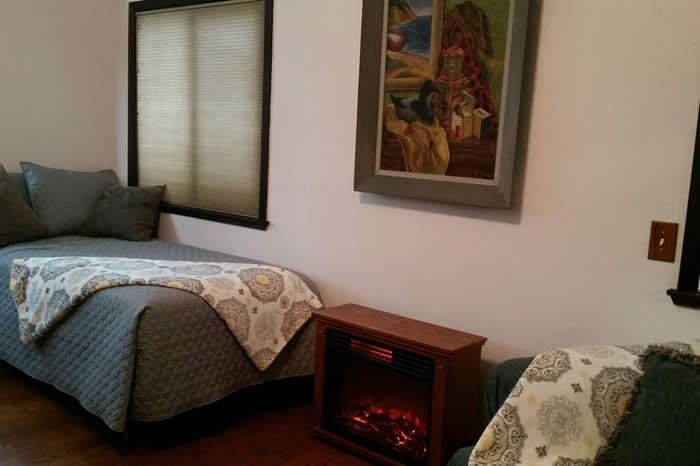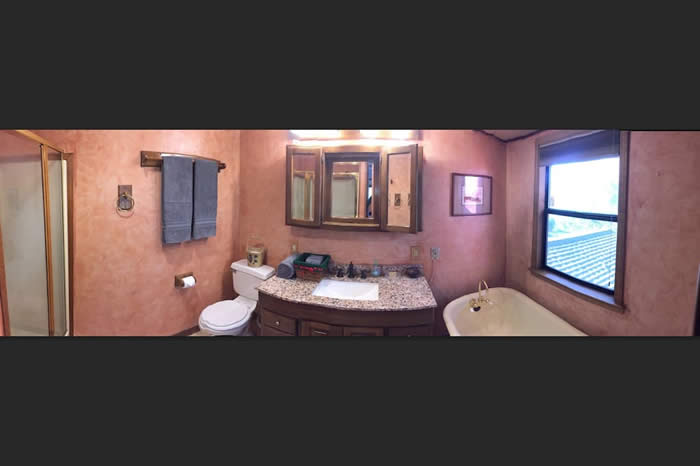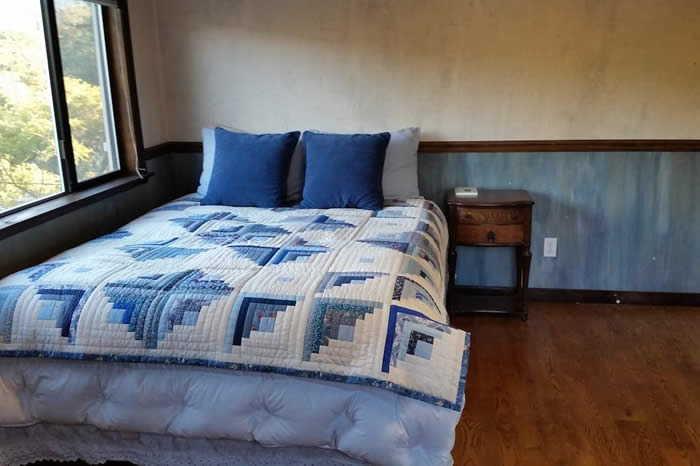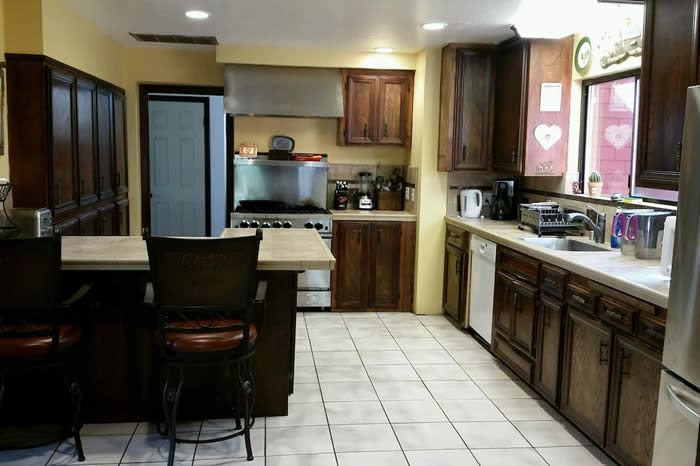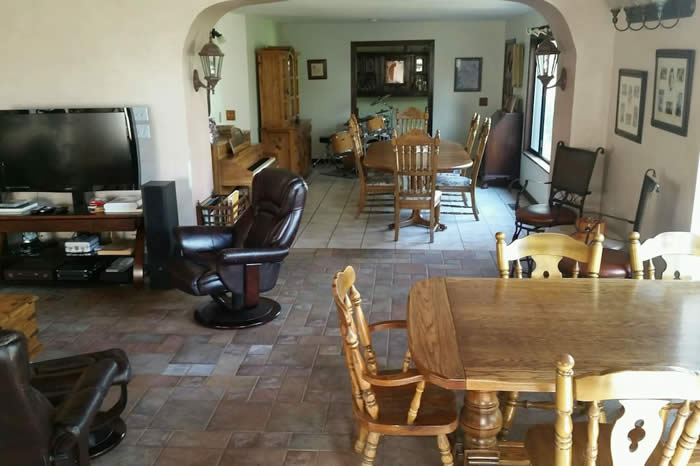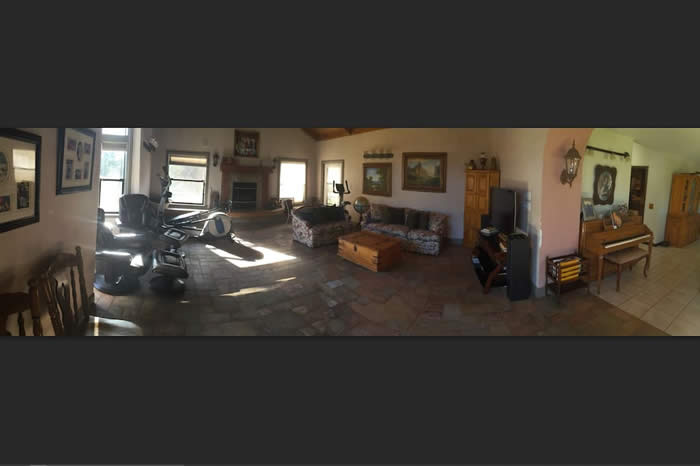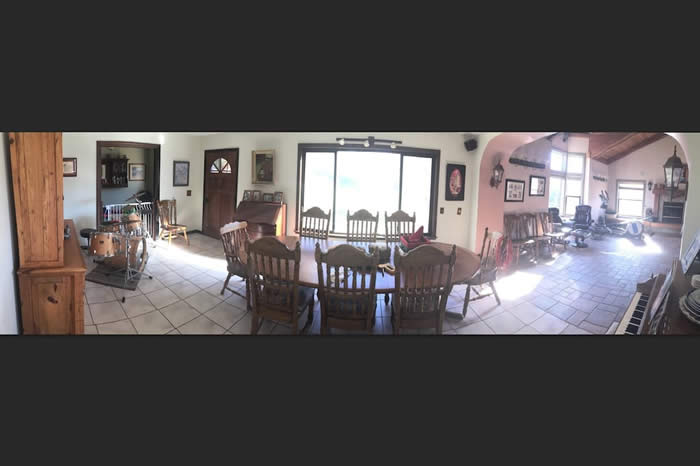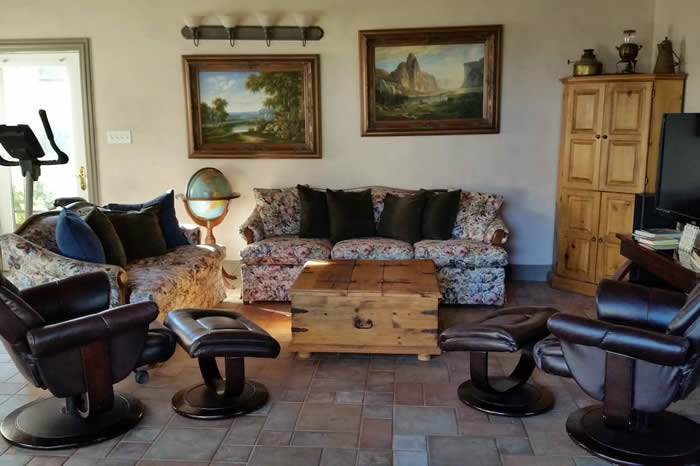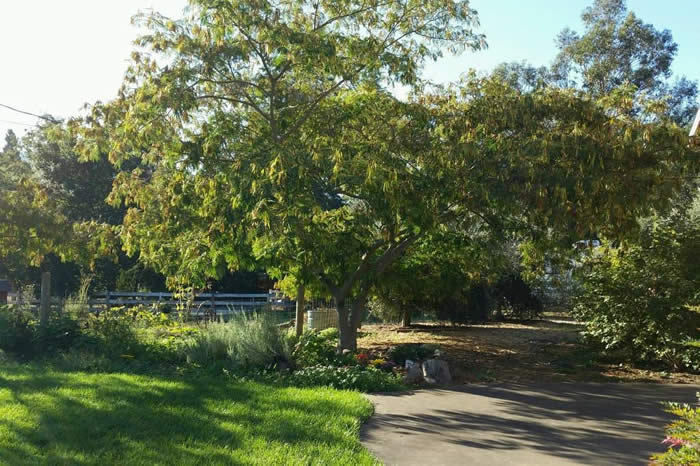 Gated spacious ranch with 5 bedroom, 3.5 bathrooms, ranch style home, located just 2 miles from downtown Napa. Large covered porch wraps around two sides of the house. The home includes 2 master suites, 3 bedrooms, 2 family rooms, child's playroom, pool, hot tub, pool house, BBQ area. Enjoy farm, vineyard, trees, hills. Wifi. For animal lovers, you may arrange to visit with the goats, chickens, miniature donkey, horses, dogs and cats. Or just sit under the redwood trees and listen to birdsong!
Quiet country living on 6 acres in Napa. Horses & farm animals on property, though not near house. Vegetable garden. Pool. Large country home 2 1/2 miles from downtown Napa. Two master bedrooms, both with private bath. Upstairs master bedroom has beautiful views, and is nearby 3rd guest bedroom across the hall.
Nice sunny place to enjoy the morning sunlight. Lots of large windows throughout the house. Lots of privacy and stunning views, with a quiet atmosphere. Large, central kitchen makes this home great for entertaining. Outdoor kitchen, pool house with full bathroom, & BBQ area.
Property wide WiFi included.
Gated property allows for plenty of off-street parking.
Upstairs master bedroom with two closets and ample storage space. Private bath. Clawfoot tub and large shower. Serene setting.
Downstairs master bedroom with private bath, private entrance, private porch and opens into pond, pool area, furnished with vaulted ceilings.
A large great room downstairs with a sizeable fireplace, exercise equipment, TV with DVD player, and ceiling fans makes this a great place to host a party. Two dining room tables. One expands to seat 10 - 14 people. Second table seats 6 - 8 people. Folding tables available upon request.
Great location for active people. Popular neighborhood for walking, biking, jogging and enjoying the outdoors. Elliptical machine, stationary bike, and resistance training machine in the home for those rainy days.
Guest access
Guests have access to 5 bedrooms and 3.5 baths in the main house, kitchen, great room, family room, and a child's play room. Dining area shown with table which is set for 8 people and can be expanded to seat 14 people. Additional table/s available upon request. Elliptical exercise machine, exercise bike, and slant resistance training machine along with a selection of bar bells are available in main room for guest use.
Outside features include a 9' deep pool with diving board, (to use at your own risk), pool house with kitchen, BBQ which uses charcoal, pond with waterfall, and wrap-around porch to relax and enjoy the Napa country scene. Pool house features outdoor dining, lounging, or just relaxing! Pool area is fenced with a 5' high non climb mesh fence with two self closing gates. The outdoor area has lots of room under redwood trees and near pond for outdoor activities without entering the pool area. Fenced pond area.
The neighborhood
Beautiful country setting surrounded by small farms and vineyards. This is a popular area for cyclists, joggers, and hikers. Near bottlerock, Skyline Wilderness Park, Napa Valley Wine Train, many fine restaurants & wineries. 1 mile from Terrace Day Spa. Private wineries in neighborhood. Most wineries require reservations for tours and tasting.
Getting around
Uber, Taxi, 2 mile walk to downtown Napa, Bus service recommended for wine tasting. Recommend planning in advance for wine tours and tasting.
Other things to note
Biking, walking, jogging, and hiking are popular in this area. We are located only 1 1/2 miles from Skyline Park and just 2 miles from downtown Napa. Private vineyards in the area. The home is located on a 6 acre farm. We have horses, goats, chickens, dogs, cats and a miniature donkey. The animals, for the most part, are contained in areas away from the house. Cats have a mind of their own but usually choose the barn.
House Rules; No smoking Not suitable for pets No parties or events Check-in is after 4PM
Bedroom 1
1 queen bed, 2 single beds
Bedroom 2
1 queen bed, 2 single beds
Bedroom 3
1 queen bed
Bedroom 4
1 queen bed
Bedroom 5
1 queen bed
REVIEWS
Wonderful experience. Grace is a superlative host and her property is quite unique. Our family loved it - swimming, horse riding, feeding ducks, my two year old son gawking at the nearby chickens, goats, horses, fish in the pond and the donkey named Sadie! The house is immaculate and thoughtfully appointed for guests. Perfect for a family gathering especially if children are involved. They have everything there you would need from a crib to a changing table. Stunning views of the mountains from the upstairs bedrooms. Chloe
Our time on the farm was an 11 out of 10. Grace was amazing and we would come back any time when we are in Napa. Susanna
I had an amazing experience at Grace's farm house. Me and my friends were there for one night of retreat. I hadn't been to Napa before this and the location and the overall impression for the house is just 10 out of 10. In addition, Grace has been a very welcoming and hospitable host to our group. She even invited to cook breakfast for us. All in all, it's been a great experience and I would not hesitate to stay there again for a night or so! Steve
We had a large group stay at Grace's place for a weekend in Napa. It was a great location for exploring the area and very comfortable for us. Would definitely recommend it! John
Grace was a sweet host. We walked in to fresh picked flowers and a bottle of wine to welcome us. Grace even offered to cook breakfast for us, (which we declined because of an early departure), and was overall quite accommodating. The house was so big it felt like it could fit 20+ people, but it felt like you were just staying the night at a friend's house. Grace stays in a room close to the house which felt a little strange when we first arrived, however it proved to be useful as she quickly let us know we left something behind when we left. Lynda
Our host, Grace, was very accommodating and welcoming. Her home fit our group's needs well. The breakfast she cooked for us was fabulous and truly hit the spot. Thank you for opening your home to my friends and me and for memorable bottle of wine as our parting gift. Marc
My family and friends had a wonderful stay at Grace's Farmhouse. If you want to bring friends and family to the beautiful Napa Valley and a beautiful house where you can catch up and get away from the hustle and bustle of normal life, then this is the place for you. The home is pristine and perfect for large groups that want to spend time with each other. The home was very clean, amenities were great, and we really enjoyed the beautiful property (we loved seeing the goats). Grace is friendly, very hospitable and very welcoming. It was very easy to correspond with her and she truly cares that you have a great stay on her property. Gabriella
RATE
830 USD/night
Cleaning Fee: 275
Service fee; 212
Refundable Security Deposit: 1,000
Safe and Secure Payments with your choice of PayPal or credit card + 4% PayPal/credit card fee
Address:Fantastic Villas
1482 E. Valley Rd. #325
Santa Barbara, CA 93108
Text/Talk:805 448-6976
E mail: suzy@fantasticvillas.com