HOME ALL RENTALS CONCIERGE FUN THINGS TO DO PROPERTY MANAGEMENT FAQs ABOUT US CONTACT
Villa Cascadas
Punta Mita, Mexico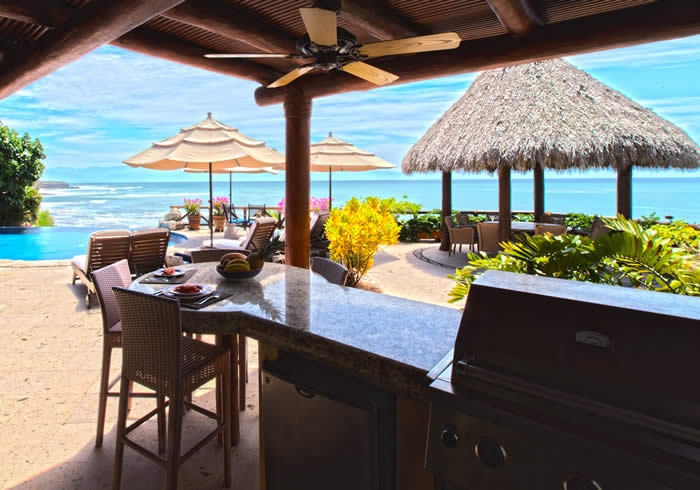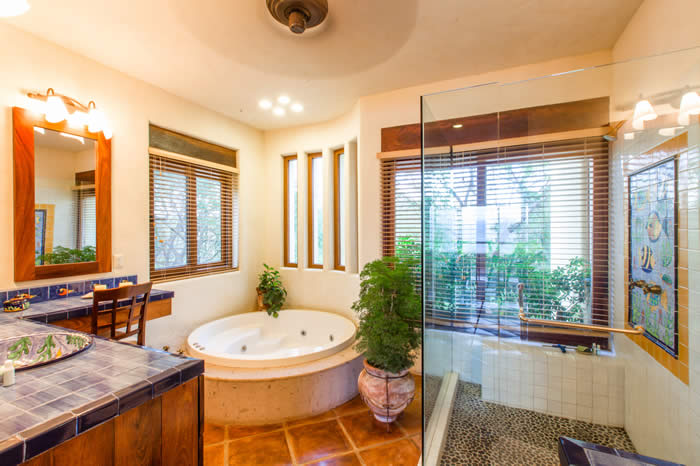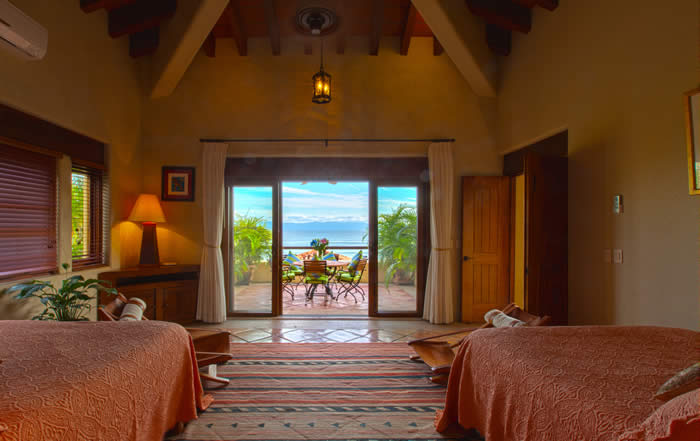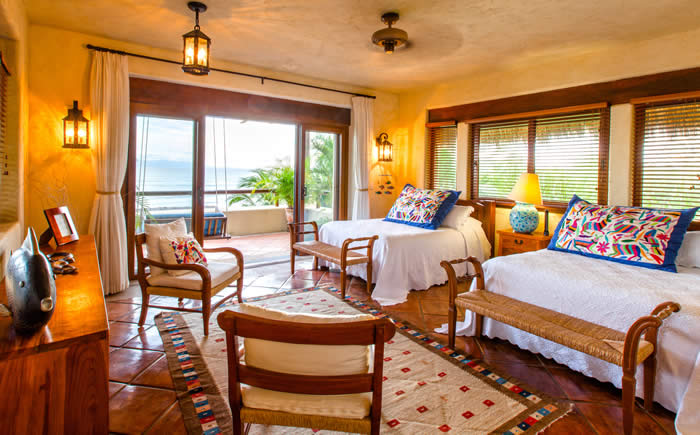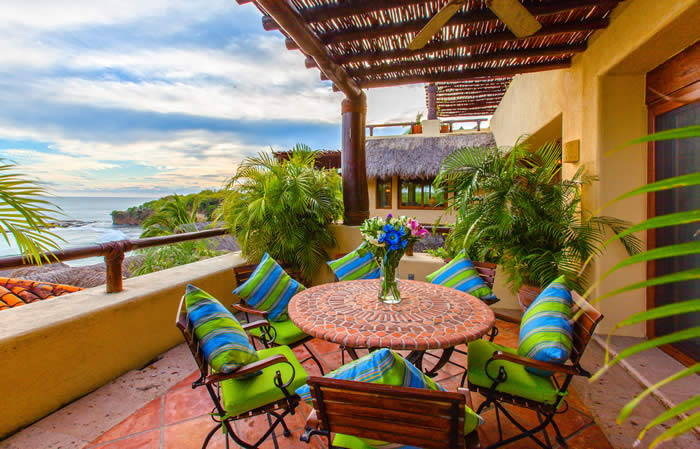 bedroom terrace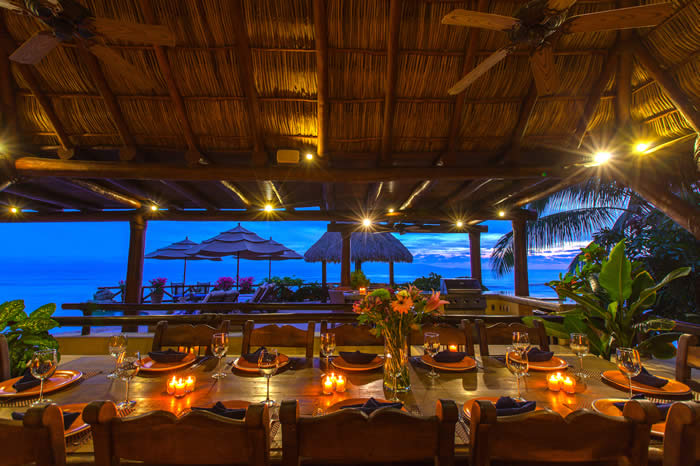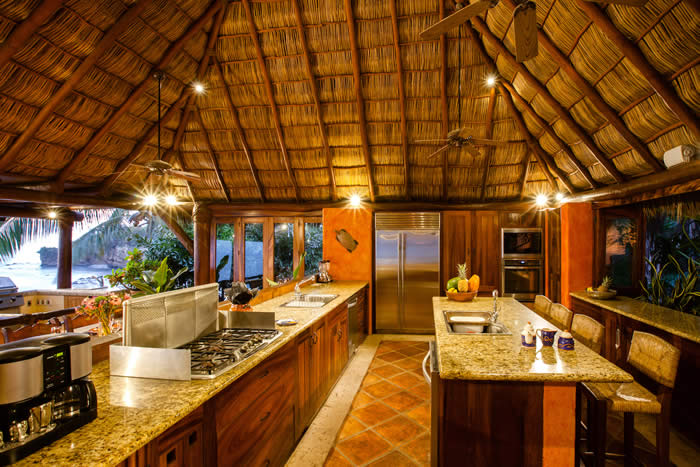 dining kitchen
lawn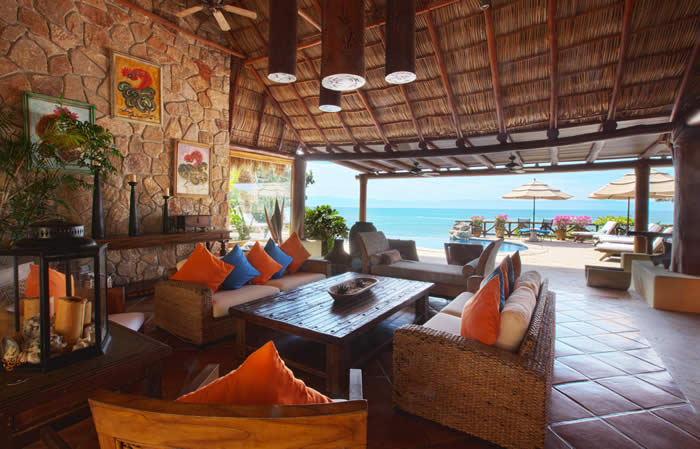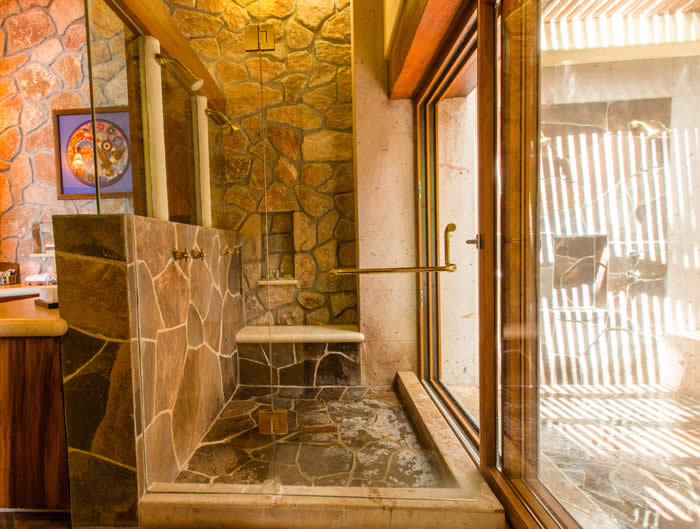 living room main bath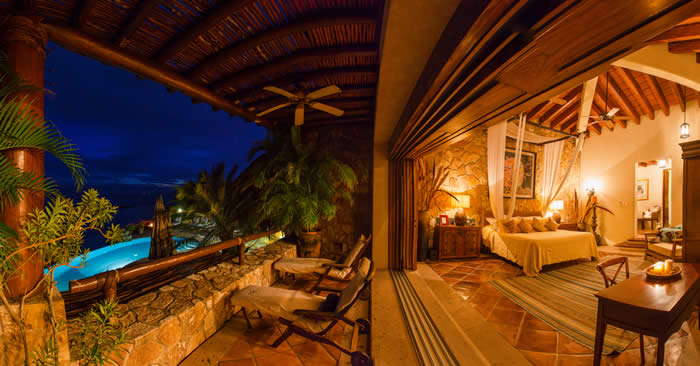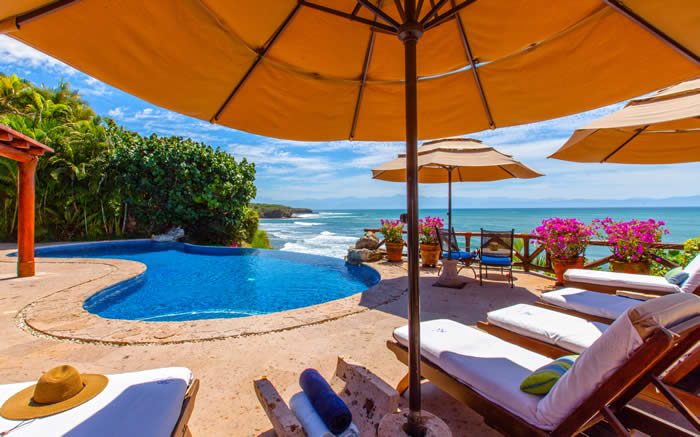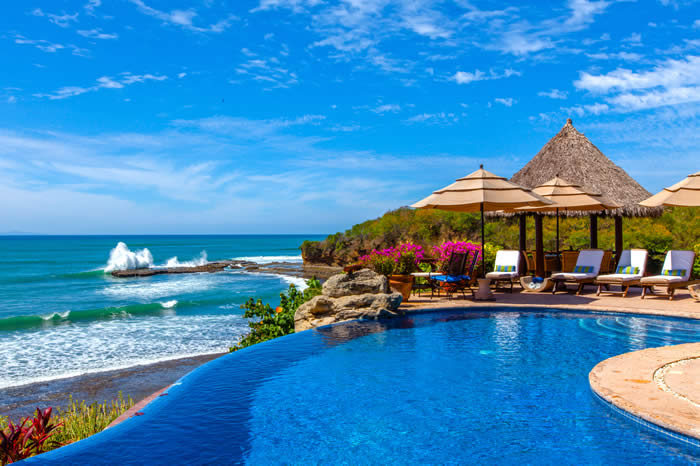 pool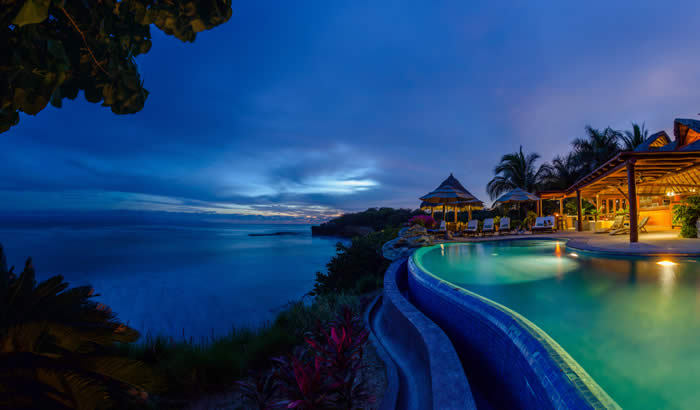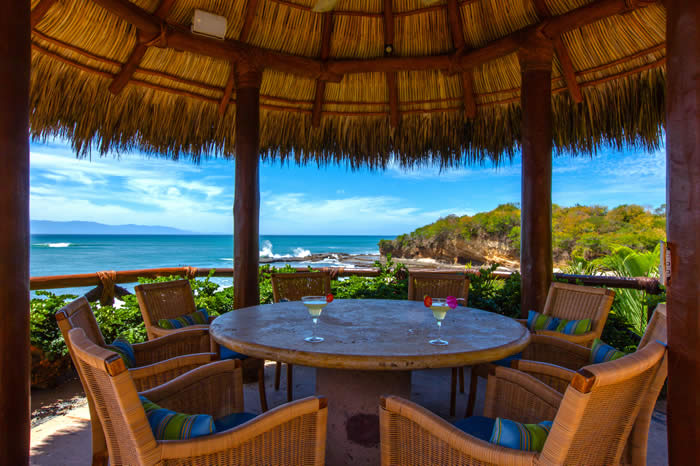 pool at night terrace dining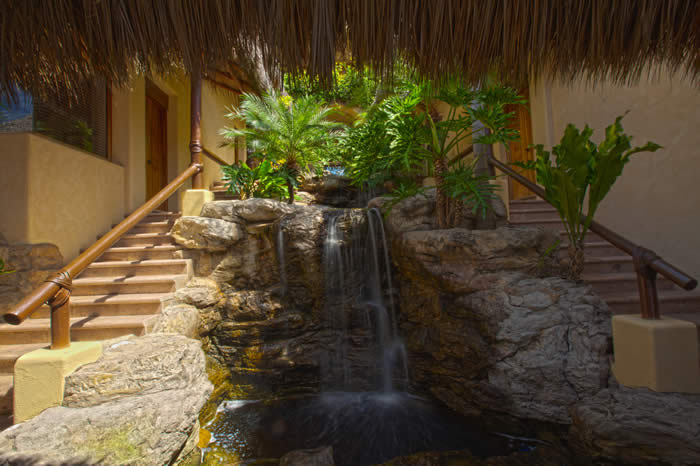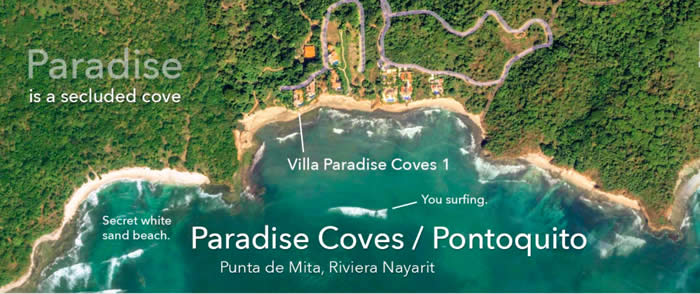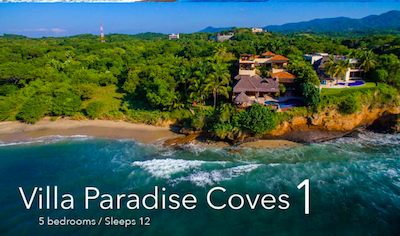 screen shot
VILLA CASCADAS
Area:
Located in Paradise Coves, in the Pontoquito gated community - Punta Mita, MXGeneral:
Gracious outdoor living areas including infinity pool, breakfast palapa, dining, bar and lounge. Surrounded by stunning natural beauty, just steps from the private sandy cove.
Exceptional Four Seasons trained service staff provide full hospitality service and transportation.
Media room, high speed internet, kayaks, paddle boards, surf boards and snorkeling equipment.
Located in the gated secure community of Pontoquitto.
Bedrooms and Bathrooms:
Five Bedrooms, Six Bathrooms, Bedrooms are named after local beaches. All bedrooms have private bathrooms. Sixth bathroom is on the very lower level off the garden and beach access area. Named after the beautiful cascading waterfall feature this 10,000 square foot traditional Mexican architectural Villa is a true indoor outdoor living experience. Five tasteful bedrooms with en-suite bathrooms and private terrace's overlooking the gorgeous Bay of Banderas.
Master "Paradiso" king bed, ocean view, private terrace, ensuite bathroom, jacuzzi tub, outside shower, ground (entrance) level
Guest Master "Burros" - king bed, private terrace, ensuite bathroom, office area, lower level
Guest Bedroom 1 "Veneros"- two double beds, private terrace, ensuite bathroom, upper level
Guest Bedroom 2 "La Landara"- king, ensuite bathroom, jacuzzi tub, upper level
Guest Bedroom 3 "El Faro"- two double beds, private terrace, ensuite bathroom, upper level
Airport Pick up/Transportation:
Nine passenger Suburban and pick-up truck provided with the villa. Airport transfer included in the rate. Antonio will provide transportation to other beaches for surfing, excursions and dinner. Transfers within Punta Mita peninsula are included in the rate. A fee applies for transfers to nearby villages, towns and cities.
Staff and Meals:Antonio (house manager) and his wife Bertha (cook) are the main core staff. Three meals per day are provided. Mexican food is Bertha's specialty. Guests pay the cost of food. waiter/bartender.
Daily maid service. Concierge.
Other info:
Private Cove with sandy beach....most of the water area is rocky but there is one area in the center of the beach that ptovides sandy access to the water. 24 easy steps to beach. Staff can set up and serve dinner on the beach. Good mellow surfing waves – just need to be aware of rocks...Antonio can show guests best area to stay in. Antonio provides guests with excursion either walking or with kayaks to beach around the other side of the cove. Infinity pool has sheer drop down the cliff to beach and some of the railing area is open to cliff.
High Speed internet (upgraded to 20 MB). Stars Choice for movies, Apple TV, lots of DVD's, Sono's, I POD. Speaker in main living, dining, pool and kitchen area.
Four kayaks, two paddle boards, planning to buy two surf boards, snorkel gear, wet suits
Safe and Secure Payments with your choice of PayPal or credit card + 4% PayPal/credit card fee, checks and wire transfers also accepted.
Address: Fantastic Villas
1482 East Valley Road #325
Santa Barbara, CA 93108
Skype: fantastic.villas
E-mail suzy@fantasticvillas.com