HOME ALL RENTALS FUN THINGS TO DO PROPERTY MANAGEMENT FAQs TRAVEL TIPS ABOUT US CONTACT
Vina Inn
Santa Barbara, California
8 bedrooms 7 bathrooms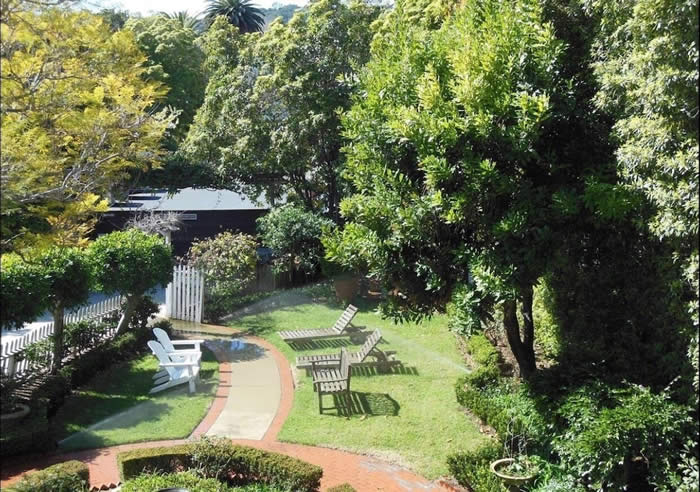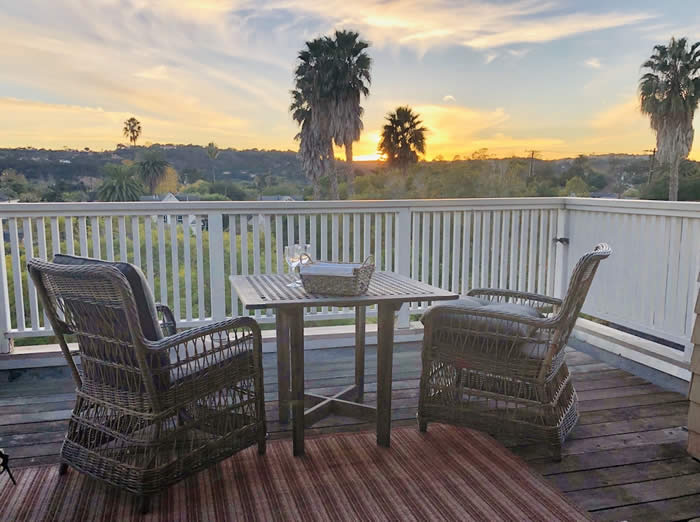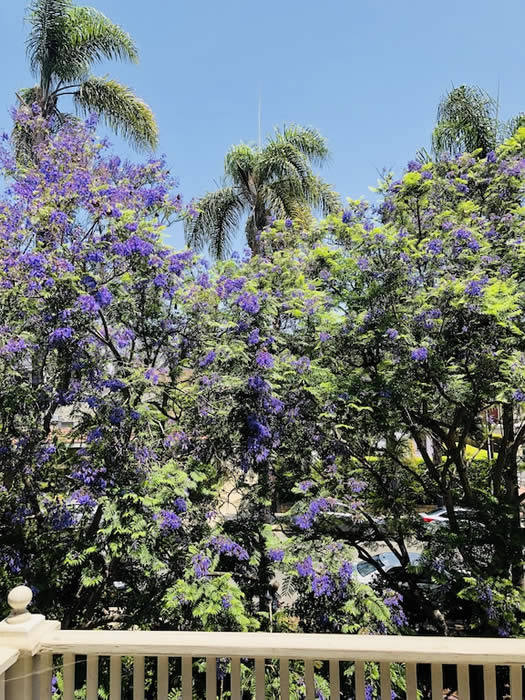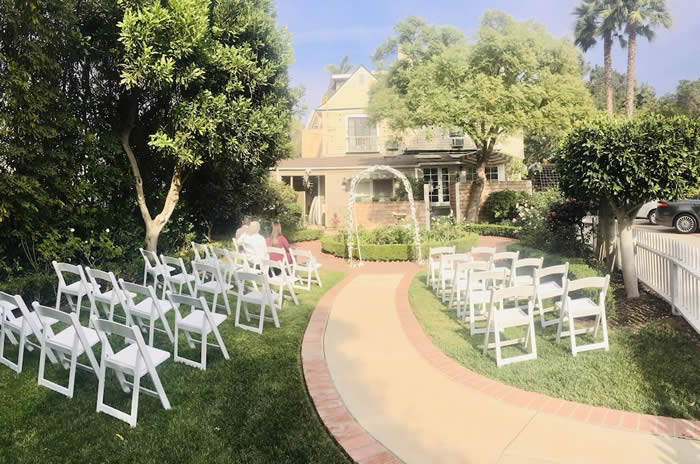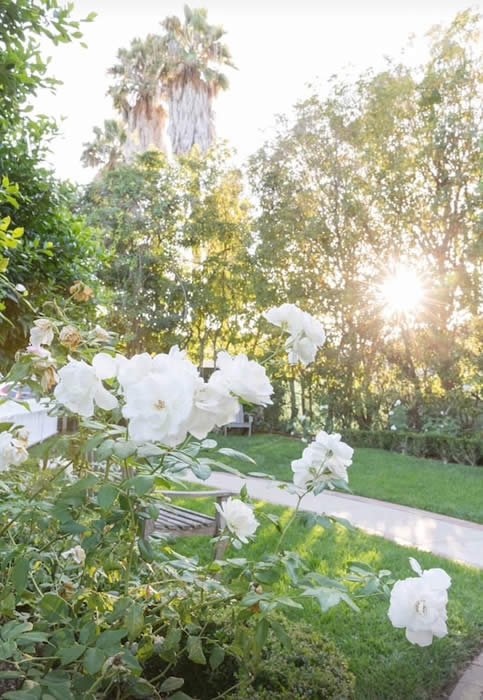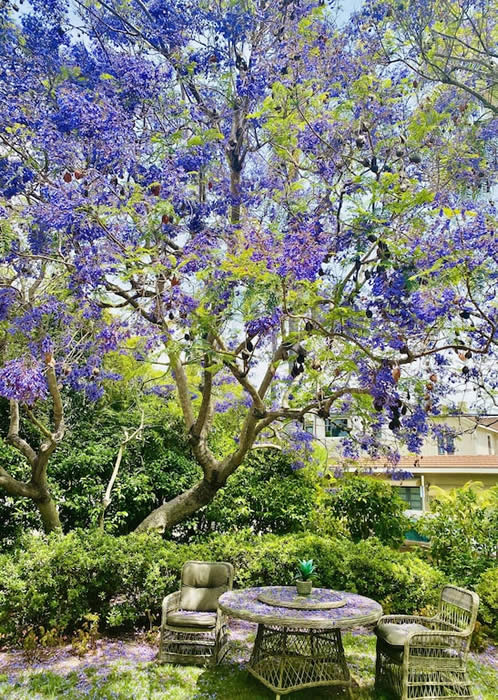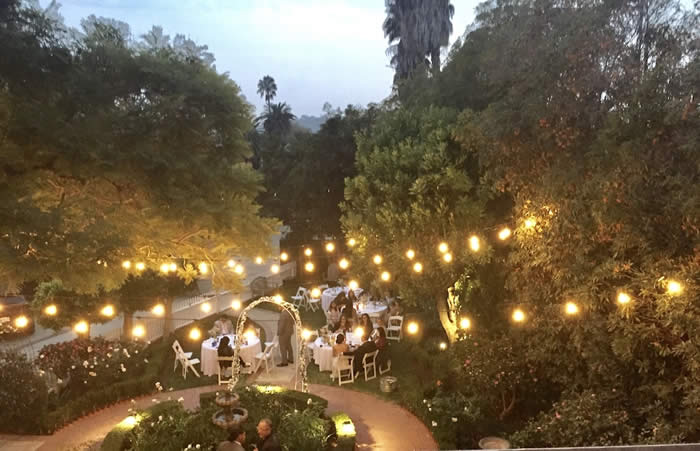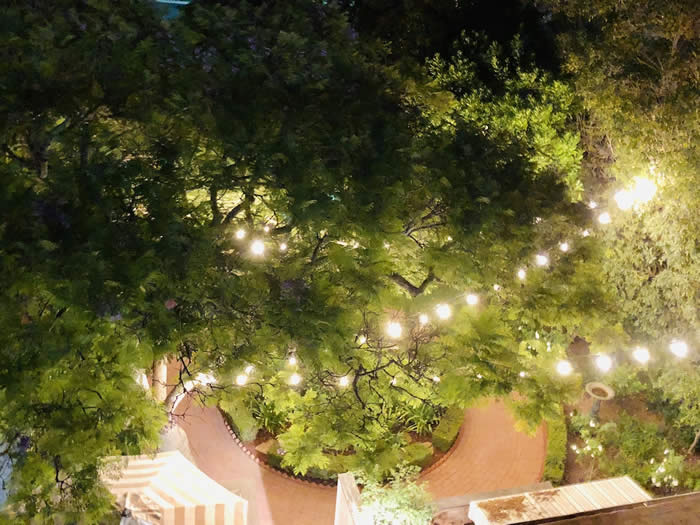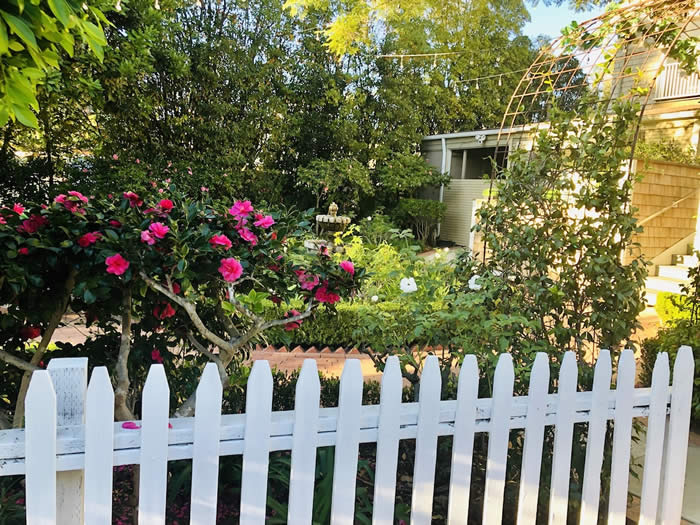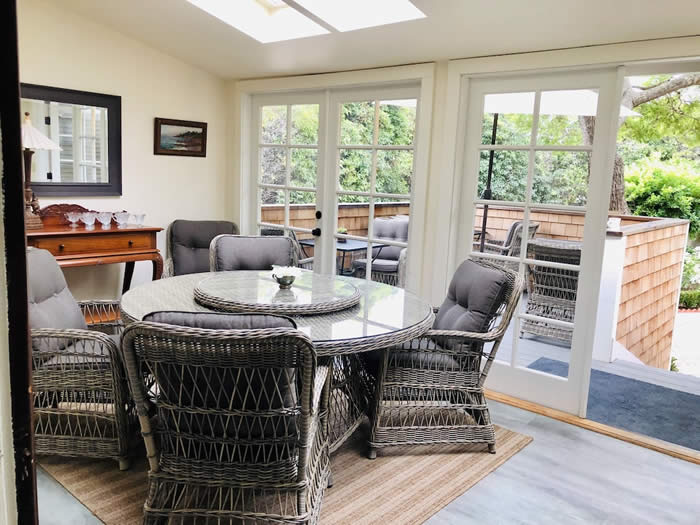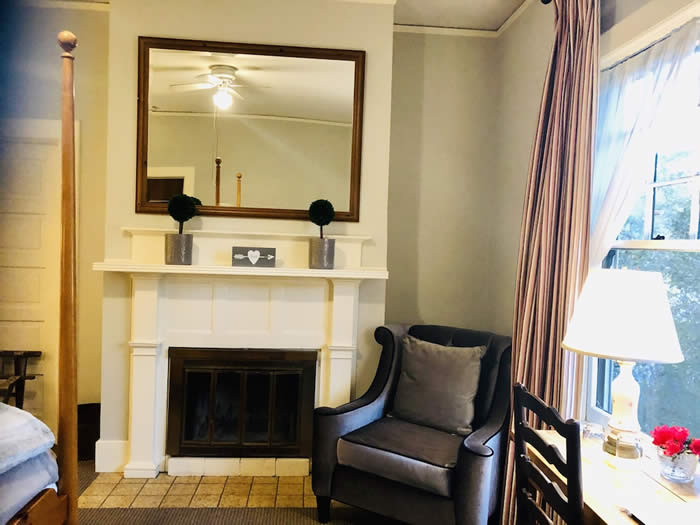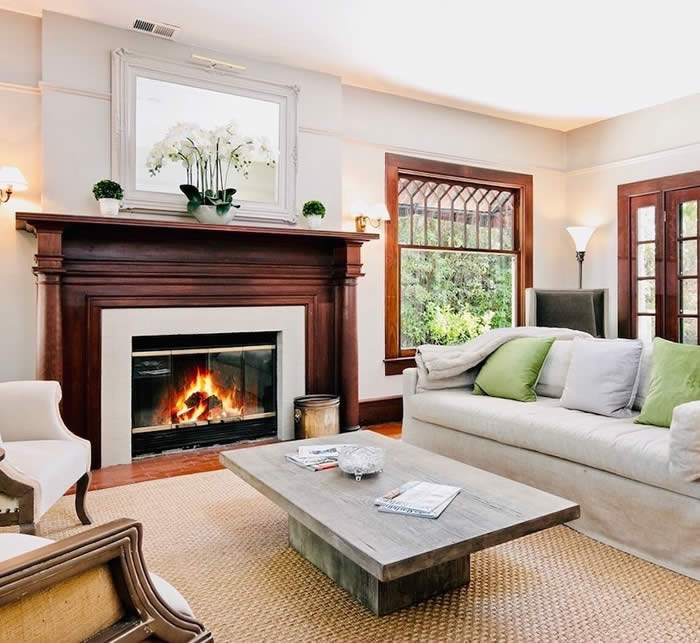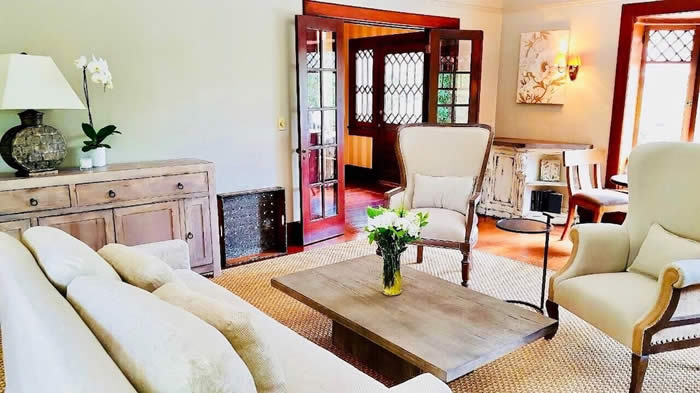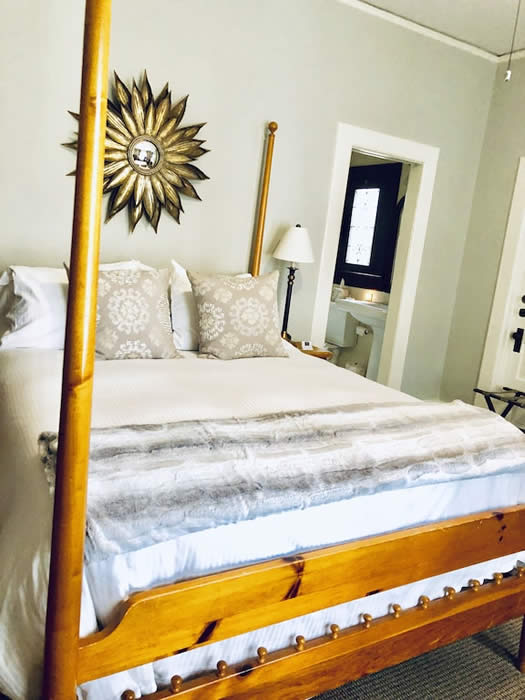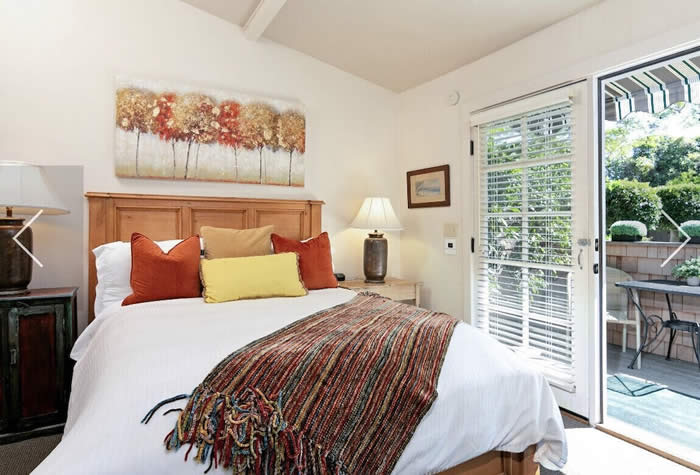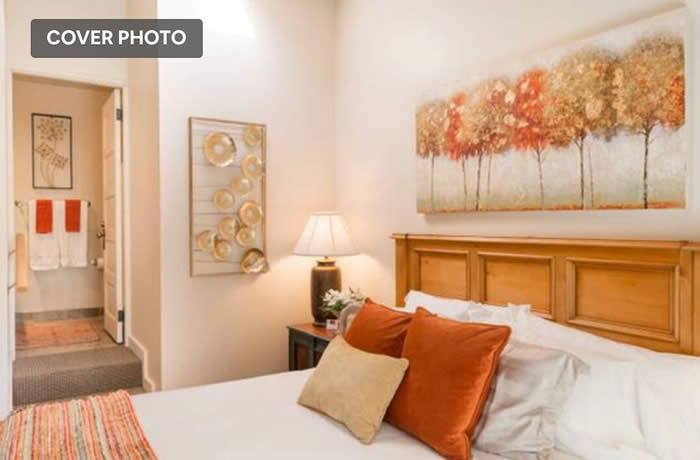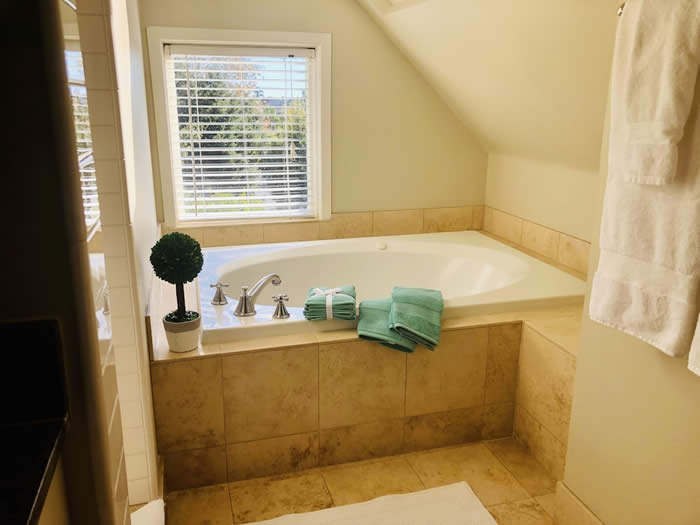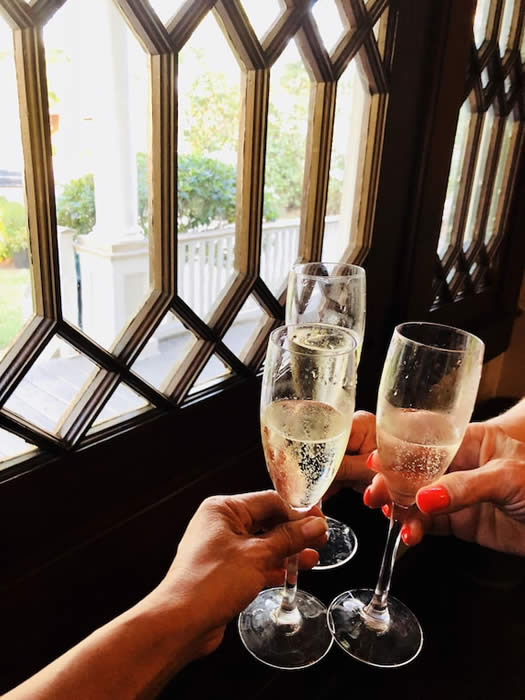 While Santa Barbra's a popular destination, we like our guests to feel safe and comfortable, home away from home...
We offer eight beautiful unique suites and eight and half bathrooms, including a third floor to yourself penthouse and two private suites entrance and patio areas. Planning to have an intimate wedding (up to 20-50 guests attendees), family re union, anniversary, special birthdays with closer friends and family? We got you covered!
Please send us your email or scenario, we are happy to help. We want to make your space safe, comfortable, and luxurious here! Our team members are on top cleaning/ sanitizing surfaces at all time.
A beautiful restored Historic Inn of 8 guest rooms and 8 full bath. Cozy homey feel-each room w/ a terrace & or fireplace. Two blocks from State street, mins drive to the beach, restaurants, shops & all that downtown SB has to offer.
Nestled in the heart of Santa Barbara just two blocks from State Street this 1895 fully restored historic, charming, immaculate property with exquisite garden views is the ultimate retreat/Inn. With a large whirlpool tubs, fireplaces, cozy, fresh bedding and impeccable design, you'll never want to leave!
It is a historic treasure of 8 unique rooms (1 room was a manager's room; now just opened and available) boasting a spacious space over 4300 sq ft, that has maintained its rich legacy while providing modern day amenities. Centrally and ideally located 2 blocks from Santa Barbara's vibrant downtown shopping and historic district, the Inn is also just a 4 minute drive to one of the most beautiful beaches in the world, the up and coming "funk" zone and the historic court house.
We provide morning snacks, coffee/tea service complimentary wireless high speed internet, complimentary of 8 parking spaces on the premises, additional parking on street and a large lot around the corner, fresh filtered/ ozonated water, flat screen tv's, plush/uber soft bedding and spa grade toiletries for your convenience and enjoyment for our stay over guest or for day meetings and events purpose.
There's ample of space: living room/study room seating of up to 10, a large table in the main dining area that can seat 10. An another large dining area, seating 8-10 more! A deck of outdoor dining space, overlooks a lovely garden and soothing fountain, We have a guest usage refrigerator in the dining room for your perishables and a printer and laptop workstation for your convenience.
There's a luxurious living room, can seat for a good size group of ten plus, and has a grand fireplace and cozy couches for all day meeting or lounging, a provided white board if you needed and all the office basic supplies of note pads, pens you may need.
There's a luxurious living room, can seat for a good size group of ten plus, and has a grand fireplace and cozy couches for family gathering, events or any occasions, or an all day meeting or lounging-a corporate retreat, a provided white board if you needed and all the office basic supplies of note pads, pens you may need.
A retreat of a serene garden with soothing fountain for your group (up to 30-50 attendees/guests) to enjoy an outdoor gathering or meeting space. Whether it's a meeting, family gathering, special event, a birthday celebration, engagement party, bridal party, a rehearsal dinner, wedding reception, a board meeting or co working hub-space for the day or weeks, or daily space or what we your event maybe, this space can be reserved just for you and your group, we love to work with you to help you customize what works for you and your event! We look forward to having you!
Bedrooms
Bedrooms: 8 Sleeps: 16

Windsor Room

queenPrivate entrance, front garden , fireplace, whirlpool tub

Victoria Room

kingQuiet corner room face back garden, fireplace, whirlpool tub

Brighton room

queenPrivate entrance w/ private patio face back garden fountain

Somerset Suite

queenA beautiful suite: study desk, fireplace, whirlpool tub

Melrose Room

queenCozy room with fireplace, standing shower faces back garden

Nichole Room

queenOld world charm light bright cheery w/shutters facing back

Penthouse Suite

king · sleep sofa /futonPenthouse suite w/ two decks of VIEWS! Own third floor

Darcy

kingDarling old charm room: terrace face front garden, tub

8 Bedrooms, 8.5 Baths, Sleeps 16-18 Comprised of eight separate suites and several inviting communal areas, this three-story property is perfect for group getaways in downtown Santa Barbara. This rental offers you private use of the entire Inn! The penthouse is on its third floor to its self with a sectional couch, sleeps comfortably total for 2-4 person, with its own living room, spacious deck with palms and some beach views galore. Enjoy a prime location with a short drive of 5 minutes to the beach or 20 mins walk; easy access to West Beach as well as dining, entertainment, and local hot spots on State Street.
Amenities
Featured
Heater
No Smoking
Parking
TV
Washer & Dryer
Satellite or cable
Children Welcome
Internet
Air Conditioning
Pets Welcome
Fireplace
Hot Tub
Bathrooms
Bathrooms: 7, Half Baths: 1
Darcy Suitecombination tub/shower, tub, jetted tub
Somerset SuiteToilet, combination tub/shower, tub, jetted tub
Penthouse SuiteToilet, combination tub/shower, tub, shower, jetted tub A separate shower with rain waterfall shower head experience
Nichole Suite Toilet, shower
Melrose SuiteToilet, shower
Brighton SuiteToilet, shower
Victoria SuiteToilet, combination tub/shower, tub, jetted tub
Windsor SuiteToilet, combination tub/shower, tub, jetted tub
Kitchen/common guest bathroomToiletThis is commonly shared bathroom. (Next to back kitchen area
Safety features
Deadbolt lock
First aid kitFirst Aid Kit Hanging against the wall, by downstairs common bathroom, by kitchen.
Smoke detector In all bedrooms, hall way , kitchen, living room, dining room.
Fire extinguisher by the kitchen, penthouse (under sink), upstairs hall.
Carbon monoxide detectorplugs throughout the inn.
Exterior lighting
General
TelephonePlease do NOT use our inn phone.
Air ConditioningSome rooms have AC.
HeatingCentral Force Heating. Some space heaters.
Linens ProvidedExtra linens provided if needed.
Washing MachineFor two weeks stay plus, we offer courtesy washer/dryer usage.
Clothes DryerWe have laundry service with our housekeeper at a fee. Wash/ fold.
Fireplace7 fireplaces.
Parking10 parking spaces on premises.
InternetYes. Password provided at the inn.
Towels Provided
Wireless Internet See password/ instructions at the inn.
Iron & Board
Hair Dryer
Shampoo
Basic Soaps
Toilet Paper
Living Room
Kitchen
Dishwasher Yes included
Refrigerator3 mini fridges throughout. One main one in in kitchen and separate large freezer.
Stove See kitchen usage above.
OvenViking wall oven
Microwave 3 microwaves. 1-penthouse, 1 -dining room, 1 -kitchen
Kitchenette
Coffee Maker 4 Keurig Coffee Maker.
Toaster
Pantry Items
Dishes & Utensils Fully equipped.
Kitchen Yes, with a buy-out, full kitchen usage included.
Dining
Dining Room
Dining Area
DiningTwo dining rooms, seating for 10-16.
Entertainment
Television
Satellite/Cable
DVD Playermost bedrooms have.
Game RoomIn living room, front best bay video
Outside
Lawn/Garden
Balcony 4 balconies. Penthouse has a large deck balcony on its own third floor.
Beach Chairs
Porch/Veranda some rooms have this.
Deck/Patio Two decks at Penthouse. One very spacious and one smaller one off side of room. Both have views of palm trees, a water view at distance. Bottom floor has deck patio off the sun room. Also other rooms
Outdoor Furniture
Suitability
wheelchair inaccessible
Long-term Renters Welcome
Pool / Spa
Spa Whirlpool Some rooms have whirlpool tubs.
Onsite Services
Car Available
Massage
Chauffeur
Private Chef
Concierge
Notes
This beautiful Historic restored Inn, with unique guest rooms and baths. Nestled in just a couple blocks from State street, 5 minutes drive to the beach and Sterns Wharf, two blocks from Arlington Theatre, a stroll to restaurants, shops and all that downtown Santa Barbara has to offer. There are common space shared such as living room, self serve coffee, fruits and snack bars at nook area. A lovely serene fountain garden in the back. Guests can stroll the gardens or relax In the deck patio or sunroom. The property offers complimentary parking, WIFI, Keurig coffee, tea, and wireless internet access. "We are more than an inn...an experience ..."
Breakfast
Policies
Cancellation Policy
100% refund if you cancel at least 60 days before check-in.
No refund if you cancel less than 60 days before check-in.
Damage and Incidentals
You will be responsible for any damage to the rental property caused by you or your party during your stay.
House Rules
Check in after: 4:00 PM Check out before: 11:00 AM
Children allowed The Inn is not toddler proofed. Fyi.

Pets allowed $150/PER NIGHT. ONE FAMILY OBEDIENCE PET ALLOWED.

Events allowed Need approval for the event/parties. Fees apply

No smoking

Max guests: 16

Minimum age of primary renter: 18
Cleaning practices
Cleaned with disinfectant

All towels and bedding washed in hot water that's at least 60ºC/140ºF

High-touch surfaces cleaned with disinfectant (like countertops, light switches, handles, and faucets)

Check in and check out with no person-to-person contact
Cancellations handled with care
Travelers who canceled due to COVID-19 told us they recovered the full value of their booking through refund, credit, or rebook options.
4 Reviews
Reviews
5/5
Had a great time
5/5 Stayed Oct 2019 Christina Y.

Fabulous time in a great property.
Loved it
5/5 Stayed Aug 2019 Jonathan L.

Was pleasantly surprised when we arrived. Loved the property and it's central location to everything downtown Santa Barbara. Staff was friendly and helpful as needed.
5/5 Stayed Jun 2019 Scott L.

Great property would recommend for small group. Only suggestion need to clarify use of kitchen. Since our group rented the whole house we were surprised the kitchen was off limits.

Scott
Beautiful well-appointed house.
5/5 Stayed Mar 2019 Theodore V.

We lacked for nothing! The house is beautifully & comfortably appointed, and the best stocked house ever - we lacked for nothing! Owner & property manager were eager to assist, and always available to answer questions. The location is an easy walk to restaurants, cafes, and the Botanical park. We'll be back!

Owner's Response:

Thank you so much Nancy and Ted for your family stay with us! And how lucky for us to have such wonderful family as yours to stay at the historical inn, which was filled with much love and warmth this weekend! We look forward to having you all back anytime, you find any occasion or back in Santa Barbara!

Have a fabulous time celebrating your birthday all month long, Nancy! :)

Ps-Lupita says thanks for her gift!

Until then...!

Warm Regards,

Seline, Lily & Lupita

Rate

$2,308/night

Safe and Secure Payments with your choice of PayPal or credit card + 4% PayPal/credit card fee

Address:Fantastic Villas

1482 E. Valley Rd. #325

Santa Barbara, CA 93108

Skype: fantastic.villas

E mail: suzy@fantasticvillas.com